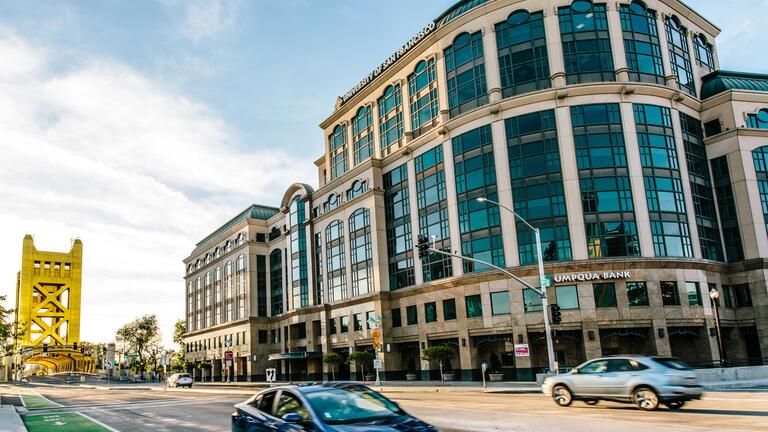 Teaching Credential with MA, Sacramento Location
The Master of Arts in Teaching (MAT) program focuses on curriculum. We engage in critical study of historical and current controversies that shape what is taught in classrooms today. Teachers learn to design curricula that embody their educational values and provide all students access to powerful learning opportunities.
Offered each year in the fall semester with classes running year round
Delivery: One evening per week and occasional Saturdays for 20 months
You have the option to choose your student teaching placement site
One class at a time with 3-5 classes taken per semester
Ask about our 40% tuition reduction through our Catholic Educator Reduced Tuition program
Multiple/single subject students can take one extra class to add on a single subject

Potential to use your current teaching position as the full-time placement

Optional Masters in Education Technology available

Optional Bilingual Certification in Spanish available
USF offers a program that fosters the importance of reflecting on your teaching practice. This exercise has been critical in making me a stronger teacher. So much of what I use every day in the classroom stems from what we read and discussed in class as well as the culminating projects."
Heather Beasley MA '15
Applications are accepted for Fall admission only.
Applications are accepted year-round for upcoming fall semester

Applicants must have earned their Bachelor's and/or Masters' degrees from a regionally accredited institution. They must provide a background of academic preparation and/or professional experience that demonstrates their ability to pursue graduate level programs.

All application materials should be uploaded through the online application form. Applicants can check their application status online or by contacting the School of Education Office of Graduate Admissions at schoolofeducation@usfca.edu. The following requirements are considered in the review of applications:

Complete the online application and $65 fee (attend an information session and get an application fee waiver

Completion of a bachelor's degree (in any field) from a regionally accredited institution

No GRE required

CBEST and CSET scores or reserved testing date (CBEST and CSET Resources)

Unofficial transcripts from all colleges/universities attended. One set of unofficial transcripts from each university/college previously attended. For U.S. applicants, the degree must be from a regionally accredited university/college. An applicant with a pending degree must provide official verification of expected degree completion from institution's Registrar or school official. An undergraduate degree is required to apply to a master's program. A master's degree is required to apply for a doctoral program. Please note: if admitted you will need to submit official transcripts prior to enrolling.

Grade point average of 2.75 or higher

Personal statement of interest and goals (2 to 3 pages). Outline the purpose for seeking admission to the specific School of Education graduate program being chosen; include career and academic goals.

Two letters of recommendation. Two current letters of recommendation, noting suitability for graduate work. Please note Teacher Education program applicants should seek out recommendations from an instructor or supervisor (past or present)

Professional résumé. We are interested in the progression and mix of responsibilities in your work and volunteer experience and your skills. Experience should be for college and beyond (no high school).

Catholic Educator Reduced Tuition

The USF School of Education offers a 40% reduced CST tuition rate in order to increase the number and diversity of credentialed teachers in Catholic schools.

Teach Grant

The TEACH Grant Program provides grants of up to $4,000 a year to students who are completing or plan to complete coursework needed to begin a career in teaching.

USF Scholarships

USF offers a variety of scholarship options to graduate students.
Find Out More