Passion for Justice
No Visa Needed
Immigration Policy Clinic Students Launch New Podcast
Image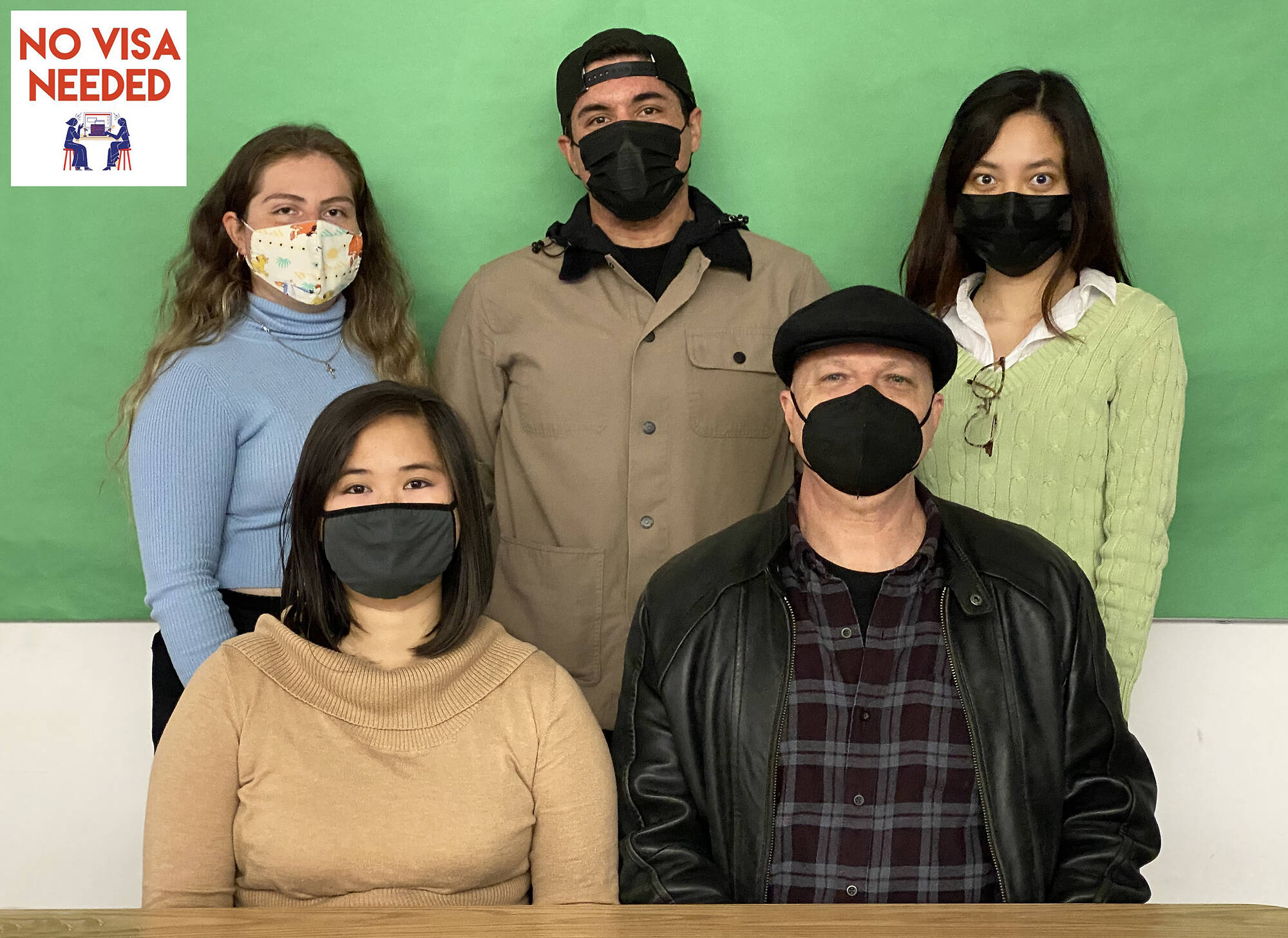 Podcasting can be an impactful tool for advocacy, according to several USF Law students and Immigration Policy Clinic director, Prof. Bill Ong Hing. Last year, Prof. Hing challenged clinic students to explore ways that the medium can be used to spread information related to immigration policy, and the "No Visa Needed" podcast was born.
Several of the participating students are especially well-suited to the task. Prior to attending law school, Kirkman Ridd '23 owned a recording studio and produced music for record albums, TV shows and films, and Dani Silva '23 produced a criminal justice reform podcast for a small nonprofit.
In the initial episodes, available on Apple and Spotify, students discuss topics such as green cards and trends in naturalization applications over the years, issues related to lawful permanent resident processes, and the true meaning of advocacy.
In future episodes, Silva says she plans to delve into topics related to current events, noting, "one of the scripts I have in the making examines how the term "La Migra" has become a term of negative cultural significance." Ridd adds that another future episode will feature an interview with Eric Hill-Tanquist from Al Otro Lado and will discuss secondary trauma and humanitarian work.
When asked who they hope will listen to "No Visa Needed", Silva says the intended audience is broad and includes "immigration advocates or individuals wanting to become immigration advocates. Advocacy is an interesting intersection. There are people interested in learning more about policies and legal processes but also people who have a deep passion for helping those who are affected by such laws."
Ultimately, Ridd says he hopes that their efforts will "help shine a light on immigration issues which will eventually lead to action and inspire people to get out there and do something to make a difference.