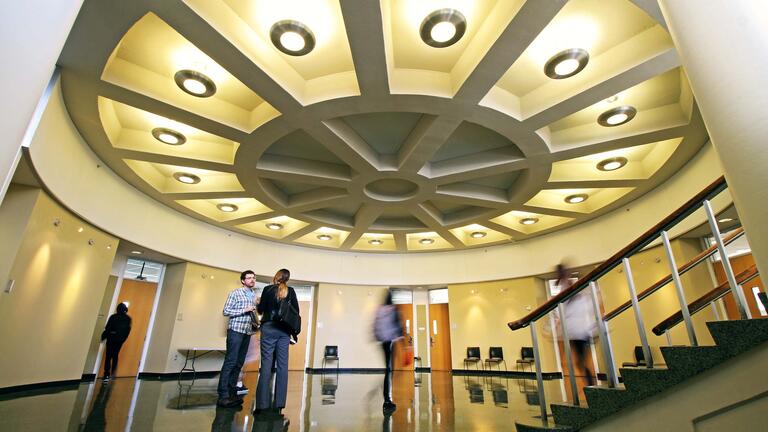 SCHOOL OF LAW
Annual Giving
The Law Assembly is the foundation of unrestricted financial support for the USF School of Law. Law Assembly contributions bolster student and alumni services and programs, and help to advance the stature of the law school.
"When I visited USF's School of Law, I met students and faculty who embodied the community I wanted to be a part of. USF fosters deep connections, promotes respect, and nurtures intellectual inquiry. This was where I wanted to be. I had no idea that I would receive a scholarship to complete my studies. I was over the moon! My goal of becoming an attorney was no longer just a distant dream. Thank you."  
TARAH POWELL-CHEN '17
The School of Law is at an exciting, critical turning point. We are tackling major challenges that will determine our competitiveness in the coming years. Alumni can have an important impact by contributing to the Law Assembly, the annual fund which enables the School of Law to meet the most pressing needs of the year. Law Assembly funds support many important projects, such as law clinics, domestic and international summer internships, scholarships, loan repayment assistance, diversity initiatives, symposia, visiting faculty, and moot court competitions. Your participation is an affirmation of the value of a USF School of Law education, and an investment in the law school's future.
The School of Law's pursuit of academic excellence is supported by a focus on our mission which, for more than a century, has been dedicated to training skilled, ethical legal professionals concerned for others. Our continued history of excellence is, in part, the result of contributions to the law school from loyal alumni like you. We are determined to maintain the level of dynamic education we provide our students and to drive home our firm belief that the law can be a rewarding profession capable of doing enormous good. With your help we can do just that!