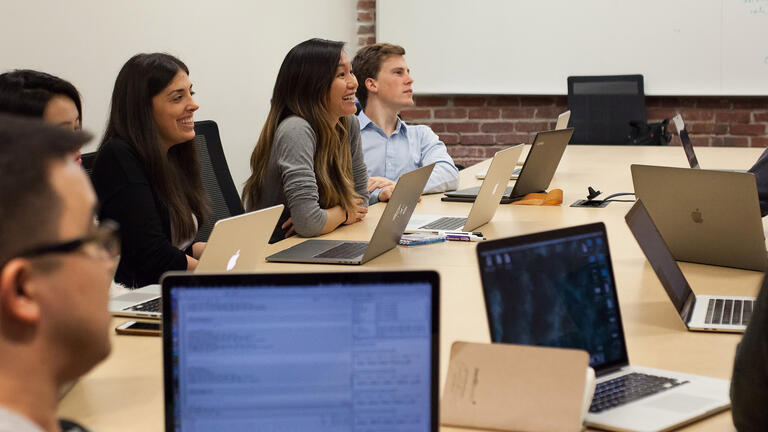 DATA INSTITUTE
Nonprofit & Civic Organizations Partners
The Data Institute extends membership benefits to qualifying nonprofit and civic organizations. With a stable and vibrant flow of challenging data problems from these organizations, our affiliated graduate students will gain additional exposure to real world mission-driven projects. We bring together researchers, students and nonprofits to apply data-driven solutions to social issues.
Benefits
Selection of two students for a nine-month internship, mentored by a dedicated faculty member
Invitations to members-only events to network with students and faculty, and priority access to students for full-time hiring opportunities
Discounts on executive education seminars and certifications
Logo recognition in all print and digital media, as well as a named sponsorship at the biennial data science conference
Co-authoring of research papers
Joint industry and academic grant proposals
More Info
Please contact Sean Butcher at sbutcher@usfca.edu or (415) 422-7581.
Partners
Image