Giving
Law Alumnus Shapes Future Study with Generous Trust Gift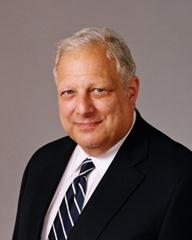 When Martin Karlinsky JD '76 reflects on his time at USF School of Law, he recalls the brilliant professors and their commitment to learning. This influence laid the groundwork for his 45-year distinguished career as a trial lawyer and litigator. Grateful for the impact on his life, Karlinsky, together with his wife Christine Ruppert, has designated a generous future gift to the USF School of Law in their trust.
"I hope that our legacy gift will perpetuate the experience that I had at USF and further students' interest in the study of constitutional law and trial advocacy," shares Karlinsky.
Karlinsky has practiced law, including business, commercial, and civil litigation, particularly in the federal courts, while serving as a partner at some of New York's top law firms. During his career, he wrote briefs for the Supreme Court of the United States and taught trial advocacy to law students and his peers.
I graduated from USF's School of Law and was able to make my way across the country and eventually land a job at a big firm. Graduates of USF have succeeded brilliantly in their careers and have done so much public service. These endeavors align with the University's mission to change the world."
A model for giving back to the community, Karlinsky's nonprofit commitments include service in many leadership roles, including board member for the Anti-Defamation League, president of the American Friends of The Hebrew University of Jerusalem, and founder and board member of the Auschwitz - Birkenau Foundation. Karlinsky remains active in the USF community and generously supports the USF School of Law.
"USF trains forward-thinking students who as skilled lawyers will serve their communities. This is why I have named the law school as a beneficiary of my trust."
To learn more about how you can support future students, professors, and programs at the USF School of Law, please contact Senior Director of Development Tina Burgelman at 415-422-5027, taburgelman@usfca.edu, or visit giftplanning.usfca.edu.