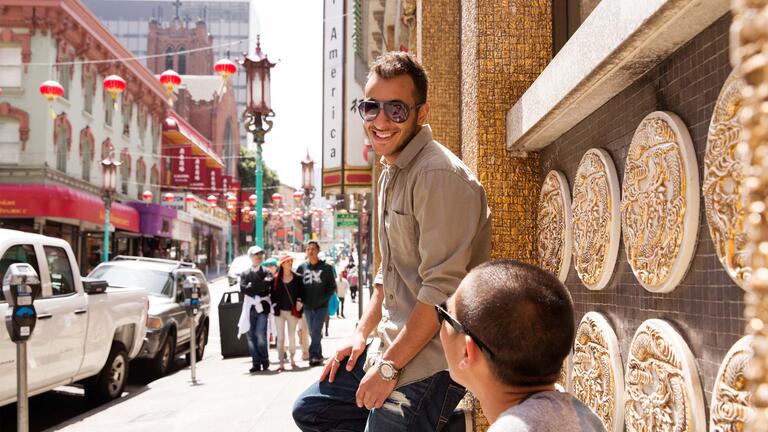 THE CAMPUS EXPERIENCE
Arts & Culture
Music. Galleries. Dance. Theater. USF is a place for artists, designers, architects, performers, and community members to think critically, make powerfully, and engage thoughtfully in the heart of the city that creates tomorrow.
Street and Music Festivals
From Outside Lands to Hardly Strictly Bluegrass, the J-Pop Summit to USF's Donaroo, music festivals, street fairs, and cultural celebrations are an easy way to experience the city and its diverse communities.
World-Class Museums & Performance Spaces
USF's campus is within walking distance of the de Young Museum and the California Academy of Sciences in Golden Gate Park; a short bus ride to the SFMOMA, San Francisco Ballet, and SF Opera; or an easy drive to world-class institutions in Berkeley, Oakland, Palo Alto, and San Jose.
On-Campus Exhibits & Performances
Come see — and participate in — our many artistic programs.
Students Take Art to the Streets of San Francisco
Class creates mammoth mural in the city, for the city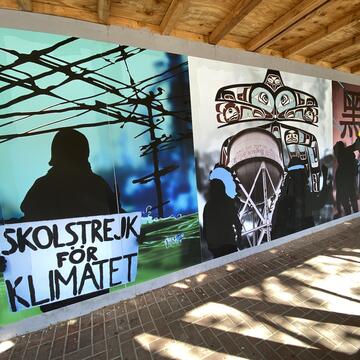 A Gift to Advance the Teaching of Art at USF
Alumnus and dear friend of USF, Gordon Getty '56, carries his philanthropic legacy forward by supporting the University of San Francisco through another transformational gift to advance the teaching and creation of art.