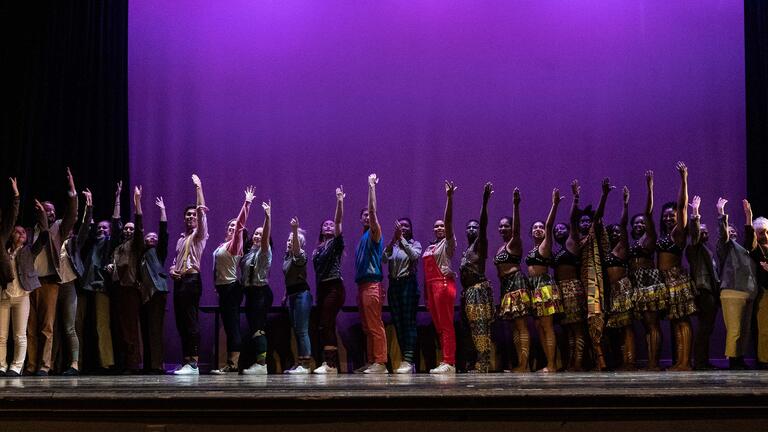 Performing Arts & Social Justice, BA
We see performance as a powerful tool for promoting positive change. The content of the choreography, the themes in our theater, the measures of our music — these are the ways we approach complex issues and strengthen our communities.
As the first and only undergraduate program of its kind in the U.S., the Bachelor of Arts in Performing Arts and Social Justice (PASJ) combines studio work, seminars, lectures, performances, and community engagement to teach students about diverse world cultures, art advocacy, and management and facilitation in arts fields. We collaborate with locally based and internationally recognized artists and organizations, so that students learn first hand what it means to be a working artist who uses their craft toward the cause of social justice.
Major Concentrations & Minors
Students concentrate their course of study in dance, music, and theater; all of which require 20 units of foundational courses on the history, theory, practice, and production of their respective artistic form. In their senior year, students in all concentrations take a year-long capstone course where they design an independent, original project based in artistic design, scholastic research, or community-engaged work. We also offer Minors in Dance, Music, and Theater.
Engaged Learning
Students receive rigorous training in their chosen concentration and start performing right away, on and off campus — regardless of experience and skill level. All department-sponsored ensembles and productions are open to USF students of any major or minor.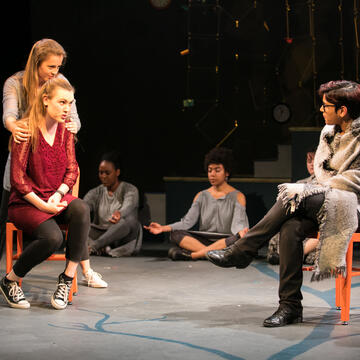 Equipped to Succeed
With approximately 10,000 for-profit and nonprofit organizations in the U.S. generating more than $13 billion in annual revenue, there's opportunity in the performing arts. Our graduates have gone on to pursue careers as professional artists, performers, choreographers, community organizers and activists, theater technicians, educators, and more.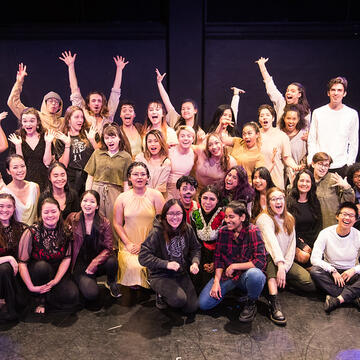 Performing Arts & Social Justice, BA