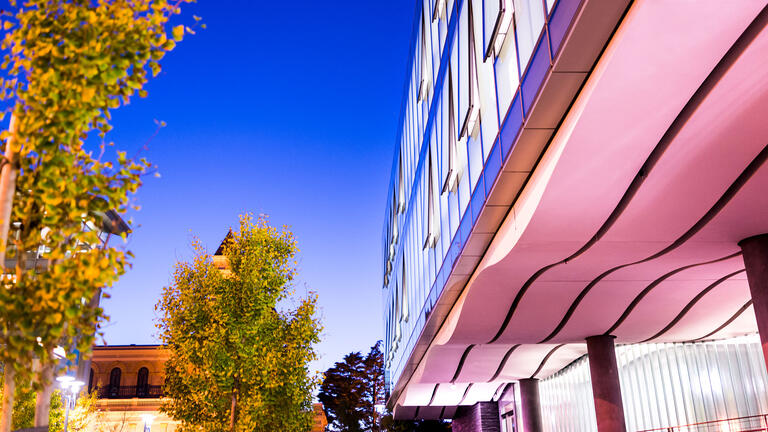 Architecture, community design, urban design, city planning, landscape design — come study and practice design that makes a difference in underserved communities both locally and internationally.
Design Differently
Work in small studio classes with a 12:1 student to faculty ratio. Do real world projects in urban and rural regions. Courses will have a global focus valuing all geographic locations, architectural history, and heritage.
Step inside XARTS, a studio facility that embraces four architecture studios, two fine art studios, and three computer labs. Architecture classrooms make 24/7 classes and studio work possible, with drafting tables, pin up space, and dedicated computers.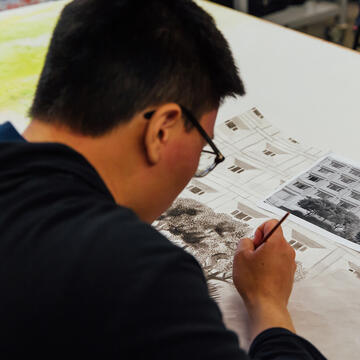 USF truly invests in their students. That becomes a big advantage to me and being first-generation in my family because it helps me take that step forward confidently."
Megan Montecino Architecture '23
Take Courses That
Make a Difference
Design for underserved communities, travel abroad, and build for the community and the world in courses that will inspire you to design for the common good.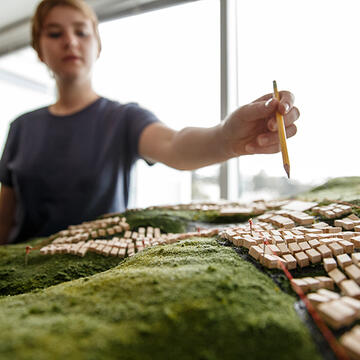 International Projects
Provide design assistance to international underserved communities while gaining real-world experience in architecture, landscape architecture, and urban planning. In this course you understand and appreciate contextual and cultural needs while you acquire professional skills. Projects designed in this course have been built worldwide.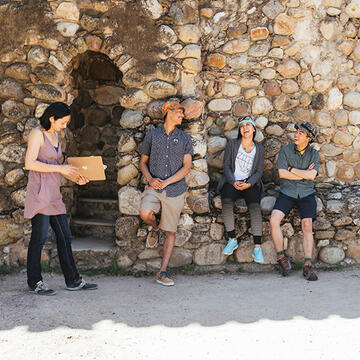 International Outreach Immersion
Service Learning
In this summertime fieldwork seminar, travel to locations such as Nicaragua, Colombia, Mexico, and Zambia. Work with international NGOs alongside community members to assist with design and building projects.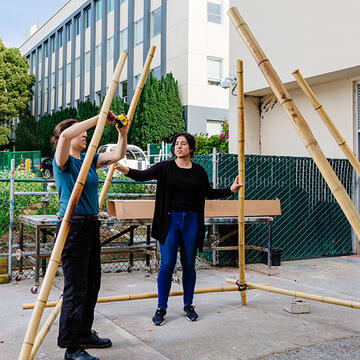 Community Design Outreach
Service Learning
Get involved in real architecture design/build projects for nonprofits, schools, and municipalities in the Bay Area and internationally. In this studio class, you take on a larger urban or rural design problem. Through extensive fieldwork, you learn the role of community design in underserved communities. Projects designed in this course have been built worldwide.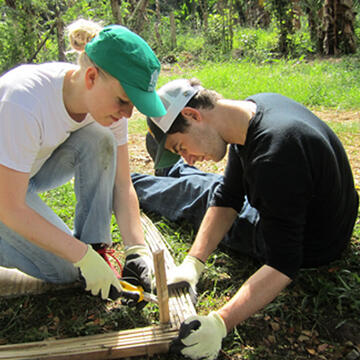 Sustainable Design
A historical and contemporary overview of ecological living practices through lecture, readings, guest speakers, and field trips. Topics include bioregion assessments, sustainable communities, environmental and social justice, permaculture, native science, biomimicry, urban gardens and food security, ecoliteracy and primary education, global economies, environmental preservation and restoration vs. development, and more.
Interested in Art History? Design? Fine Arts?
Explore these three programs below. You'll work in small studio classes, engage the community, and prepare for a world in which your gifts are needed more than ever.
Blend history and theory with practical experience. Learn visual literacy, critical thinking, and research skills that enable you to thrive in the art world.

Gain hands-on experience in graphic, digital media, information, and environmental design using the latest production methods and digital technologies.

Train in a studio with professional artists. Stretch your imagination and find your voice. Honor art-making in all its forms.