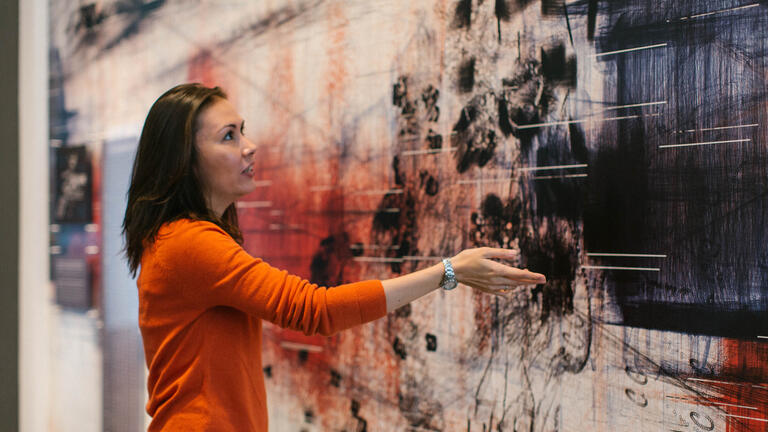 Art History & Museum Studies, BA
Blend history and theory with practical experience. Learn visual literacy, critical thinking, and research skills that enable you to thrive in the art world.
San Francisco is such a diverse and cosmopolitan city that always leaves me in admiration and awe. Almost every inch of San Francisco holds a story waiting to be told. It truly is a perfect location to study art."
Annette Taylor '16
Learn Through Internships
Come to USF and complete two semester-long internships to gain real-world experience and strengthen your resume. Collaborate with artists, patrons, clients, and communities at fine arts museums, commercial galleries, and nonprofit organizations around the San Francisco Bay Area and beyond.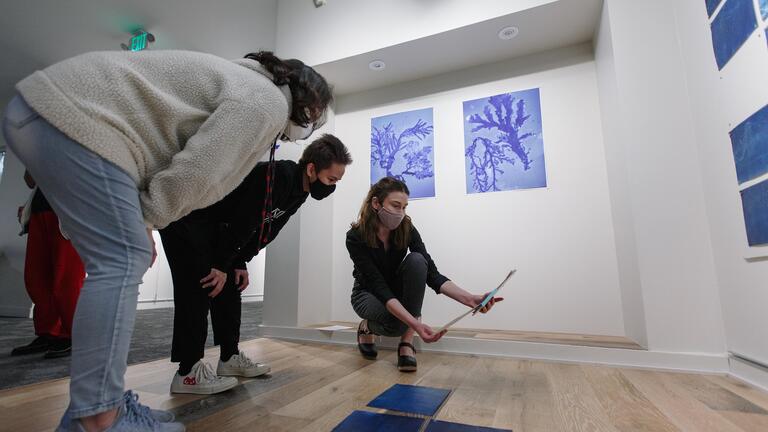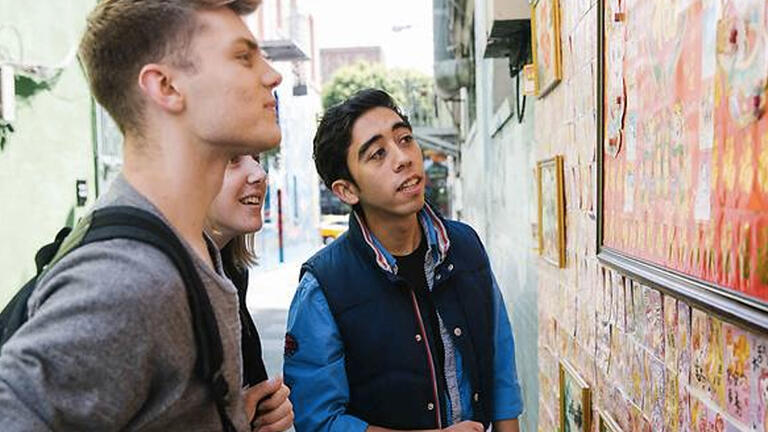 Setting up the Elemental Exposures exhibition in Thacher Gallery
Learn the Art of Research
Building visual and cultural literacy, critically assessing evidence, and forming and writing arguments — these are skills that last a lifetime. Through research and analysis, you discover the historical and cultural importance of art and architecture, and present your findings in a range of public settings.
Explore the Master of Museum Studies Program
Art History & Museum Studies, BA