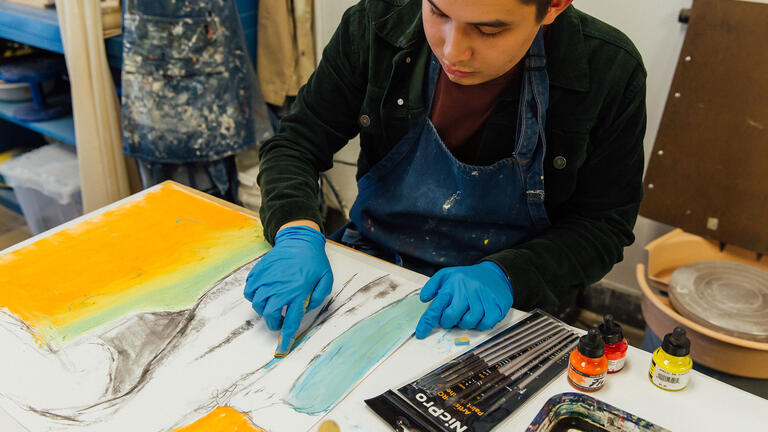 Our studio facilities, commonly known as "XARTS" (pronounced "eks-arts"), include dedicated 2D and 3D studios equipped with tools and equipment to support a range of media including drawing, painting, printmaking, digital photography, video, digital fabrication, sculpture, ceramics, woodworking with access to metal fabrication tools and equipment. The facilities are smart classrooms equipped with digital projectors and a dedicated computer.
2D Studio
The 2D facilities supports drawing, painting, mixed media and printmaking including relief, etching and silkscreen techniques.
Equipment Highlights
floor model printing press
Klopfestein easels
light exposure unit for printmaking
imaging programs
printers for digital printmaking techniques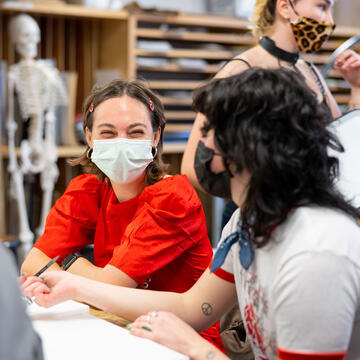 3D Studio
The 3D facilities provide workspace and a wide range of tools including hand and power tools, in addition to larger stationary wood working equipment, which is made available under the supervision of trained faculty and staff.
Equipment Highlights
SawStop table saw
CNC machine
lathe
17" bandsaw
12"planer
Shimpo potters wheels
full size electric kiln
Northstar full size slab roller
extensive collection of hand and power tools