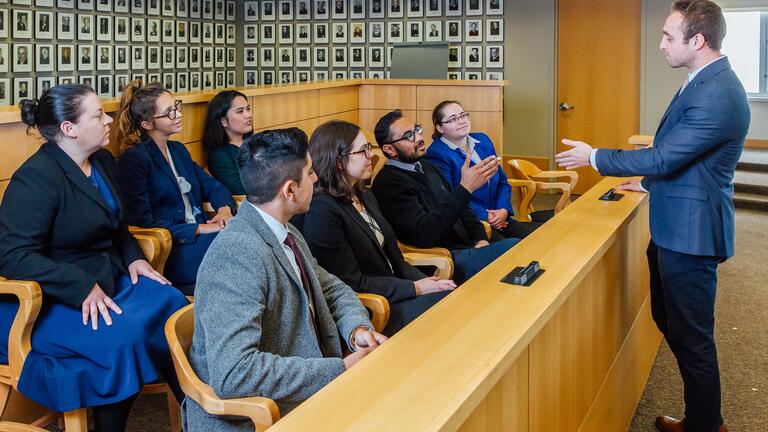 JD Program
Learning Outcomes
In compliance with ABA Standard 302, the faculty of USF School of Law has adopted the following institutional learning outcomes for our students in the JD, LLM in International Transaction and Comparative Law, and LLM in Intellectual Property and Technology Law programs.
The USF School of Law commits itself to designing curriculum to ensure that students achieve competence in all of the following:
Knowledge and understanding of legal doctrine and policy.
Legal analysis and reasoning.
Legal research.
Professional legal skills, including independent and critical thought, effective problem solving, and good work habits.
Communication, including written and oral.
Professional identity and ethical responsibility.
Capacity for, awareness of, and openness to working in a diverse environment, from a global perspective, and toward the advancement of social justice.