Giving
Hard Work, Perseverance, and Grit
USF School of Law announces the Donald L. Carano and Class of 1959 Achievement Award
Sixty years after graduating from USF School of Law, the Class of 1959 keeps leaving its mark and paving the way for the continued success of its law school.
The DLC Family Trust, managed by Rhonda Carano, wife of the late Donald L. Carano '59, Gary Carano, Don's oldest son, and John Frankovich, Don's long-time law partner at McDonald Carano, recently pledged $100,000 to establish an achievement award in honor of Don and his classmates.
The Donald L. Carano and Class of 1959 Achievement Award will be awarded annually to the 2L and the 3L students who have achieved the greatest increase in their GPAs from the previous year. This gift from the DLC Family Trust is also being matched by funds from a challenge gift set up by USF law alumnus and University Trustee Stephen Hamill '78 and his wife, Janice. Another friend from the Class of 1959 has also made a generous gift to this Award.
"This gift from Rhonda Carano and other friends of the Class of 1959 highlights the value we put on hard work, perseverance, and grit," said Interim Dean Susan Freiwald. "These qualities have defined USF Law, our students, and our alumni throughout our 106-year history."
"Don loved USF School of Law. He loved San Francisco and he treasured the friendships he built in law school, which lasted throughout his entire life," said Rhonda Carano.
The Class of 1959
The Class of 1959 was a close-knit group of men — and two women. Most shared the experience of their young dean, Francis Walsh, of having served in the military. Many were older than 25, married, and already starting families. These men and women had cultivated a commitment to service and hard work prior to law school, and they carried those values and that discipline with them as they tackled their studies.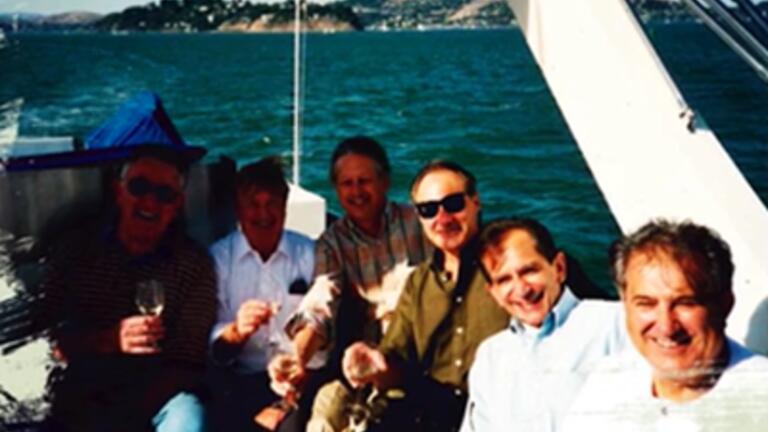 Attending law school was a way for them to leverage the GI Bill and to support their families while also serving their communities. They were men and women for others, in the Jesuit tradition. Of the 67 members of the class, six were eventually elevated to the bench.
Don Carano and Max Gutierrez were two members of the class who quickly became close friends, watching each other's children while doing homework and competing for the top grades in the class. "Don was like an uncle to my daughter," Max remembers, "and we pushed one another to work hard in all of our classes."
Carano and Gutierrez's competitive rivalry served both men well. Gutierrez ended up graduating first in his class and Carano was close behind. Wanting to add even more to his educational achievements, Gutierrez went east to earn his LLM at Georgetown University the year after graduating from USF. In 1986 he was recognized as one of the "Best Lawyers in America," and the only lawyer achieving that distinction to be recognized in two different practice areas: family law and trusts and estates. Gutierrez practiced for 52 years before retiring. The late Hon. Coleman Fannin was also a member of their study group, and later went on to become a Superior Court Judge in Contra Costa County after practicing law for more than a dozen years. He was a leader of the California Judges Association, and was named California Judge of the Year by the California Trial Lawyers Association. Fannin retired from the bench in 1988 to set up the Bay Area JAMS offices and served as chairman of its Board of Directors.
Other members of the class include John J. Meehan, John F. Foran, and George Martinez. Meehan was the district attorney of Alameda County for more than a dozen years and worked in that office for many years before becoming district attorney. He prosecuted more than 150 jury trials during his career. Foran had a long and accomplished career in public service. He served as deputy attorney general before being elected to the California State Assembly and later the Senate. During his time in office, he passed the Pure Air Act, which was adapted by Congress as the Federal Clean Air Act and set national standards for limiting smog emissions. The stretch of Highway 280 from the San Mateo County line to Sixth Street in San Francisco is called the "John F. Foran Freeway" in his memory. Martinez also had a long and successful legal career, but is perhaps best known for representing heiress Patty Hearst in her trial. Another honor he experienced in his legal career was appearing before the Supreme Court to make a motion that all three of his sons be admitted to the court.
Donald L. Carano had three successful careers after graduating from USF Law. Though he loved San Francisco, and several of his children were born in the city, Carano returned to his hometown of Reno after graduating from law school to be near his mother and start a career there. Like many of his law classmates, he was a "Double Don," having earned both his undergraduate and graduate degrees from USF. And also like many of his classmates, he served in the army after earning his undergraduate degree and before returning to law school.
Of the 67 members of the Class of 1959, six were eventually elevated to the bench.
After law school, Carano established a successful practice in Reno specializing in gaming and real estate development, and also established a highly successful hotel and casino business, starting with the Eldorado Hotel. He and his wife, Rhonda, eventually added winemaking to their list of passions and accomplishments, founding Ferrari-Carano Vineyards and Winery in Sonoma.
Carano often hosted reunions for his former classmates, and was a tireless advocate of his law school serving on the Board of Counselors, on fundraising committees under several deans, and, like several of his former classmates, was honored by the law school as its alumnus of the year in 1999. Today, the award is named in his honor. Carano also remained close to University leadership as well and was a frequent host to the late Fr. John Lo Schiavo. Fr. Lo made frequent visits to Ferrari-Carano to consult and catch up with Carano, who always made sure Fr. Lo had plenty of red wine on hand for the occasions.
The Class of 1959 supported USF Law school in countless ways. One of their most visible, collective contributions were the gifts they made to establish "Club 59," which is arguably the most stunning room on the USF campus. It is on the second floor of the Zief Law Library overlooking St. Ignatius Church and Welch Field.
Why this award now?
It is the character of the Class of 1959, the lifelong friendships that started in law school, and the appreciation Carano had for his law degree that led to the creation of this achievement award just over a year after he passed away. Offering a financial reward and debt relief to students who show the greatest growth in their academic achievements over the course of their law school careers, the award supports those who are not deterred when faced with challenges. The award also provides significant support to students in recognition of the rising costs of tuition and living in San Francisco while attending law school.
"Don always wanted to see USF Law and its students succeed, and he devoted decades of his life to investing in the school," says Rhonda Carano. "At his core, he believed in rewarding and encouraging hard work. I think he would have been really pleased by the results this award is designed to help generate."
To make a contribution to the Donald L. Carano and Class of 1959 Achievement Award, please contact Michelle Sklar, Assistant Dean, Development and External Relations, USF School of Law at msklar@usfca.edu or (415) 422-2551.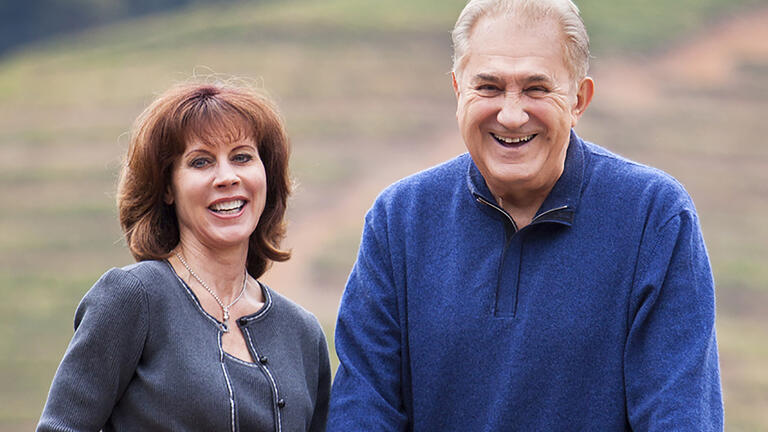 Rhonda and Don Carano '59