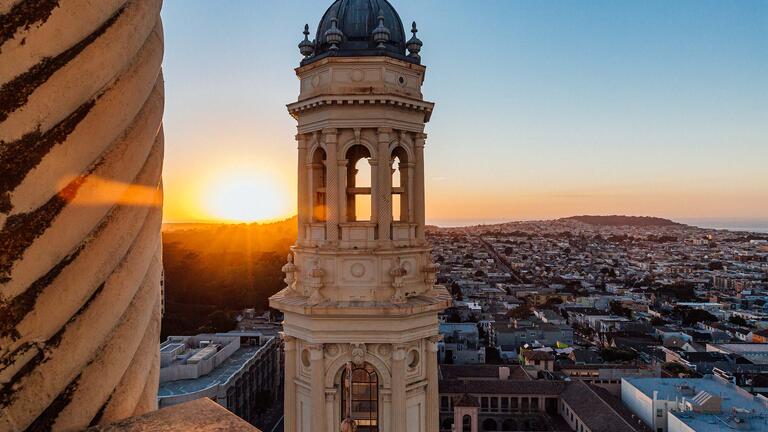 ST. IGNATIUS INSTITUTE
Exploring Spirituality
SII is an inclusive community that welcomes peoples of all faith traditions, including those questioning and challenging their views on God. Inspired by the Jesuit ideal of being "contemplatives in action," SII helps students integrate their spiritual growth and active engagement with the world.
Seeking to educate not just the mind, but the whole person, SII creates an open environment where students can move beyond the busyness of university life, and more deeply reflect on how they are being touched by what is sacred and holy in their lives.
The SII offers a holistic formation that gives students the opportunity to experience different types of prayer and reflection, to engage the Catholic tradition in all its richness, and to practice the art of spiritual discernment.
Weekly liturgies, retreats, and evenings of reflection are offered to the students. There is a retreat in the fall for the first-year class and a spring retreat open to all students. Mass is held for the SII students on a weekly basis. Many SII students actively participate in the life of local Jesuit parishes like St. Ignatius and Saint Agnes.
Students are invited, but never required, to take advantage of these and other opportunities for prayer and reflection.