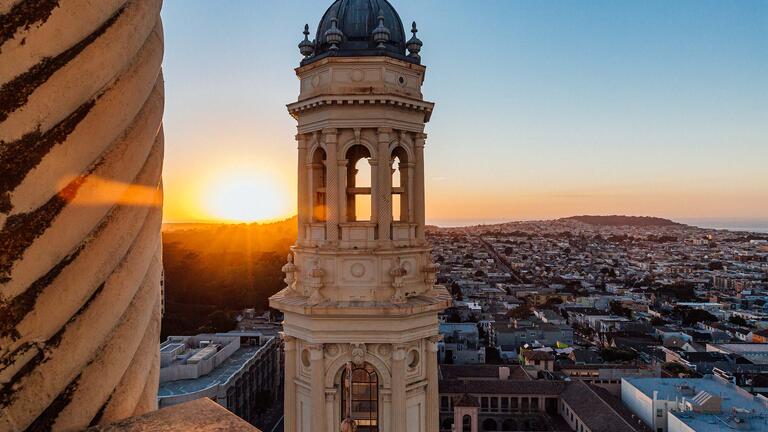 ST. IGNATIUS INSTITUTE
Academics
SII students enjoy smaller seminar-style classes and close personal attention from SII faculty and staff. Our classes integrate the study of the perennial questions of humanity with an engagement with the challenging realities of our world.
The SII Curriculum
The current curriculum honors SII's origins as a Great Books program in the Jesuit Catholic tradition by centering on the study of the humanities. SII classes fulfill several USF core curricular requirements, and provide additional opportunities for intellectual engagement through small discussion-based classes called symposia.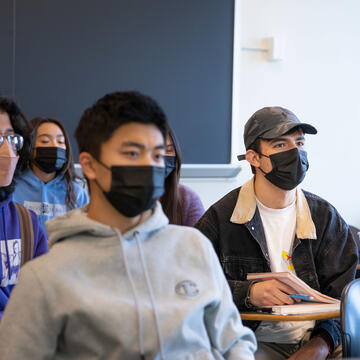 More Than 'Great Books'
SII was founded in 1976 as an alternative to the University's core curriculum. Over the decades, the program has evolved in various directions, including as a 'Great Books' program in which students studied the classics of the Western canon. SII students continue to read formidable and influential texts such as the Bible, Homer's Odyssey, Plato's Republic, Dante's Inferno, and other classics. Yet the current curriculum also makes space for the many texts, traditions, and cultures which have often been excluded from a Great Books program.
Exploring the 'Great Questions'
With a broader purview across time and space, SII is more properly described as a 'Great Questions' program, one in which students explore how people have engaged with the perennial questions of humanity. We trace how ancient, medieval, modern, and postmodern people, from across the globe, have struggled with such pressing questions as:
How do we know what we believe is true?
How do we discern the good from the bad?
What is our relation to the past?
Why does science matter?
What does it mean to be human?
How do we understand the sacred? Is there a God?
Who am I? What is my purpose in life?