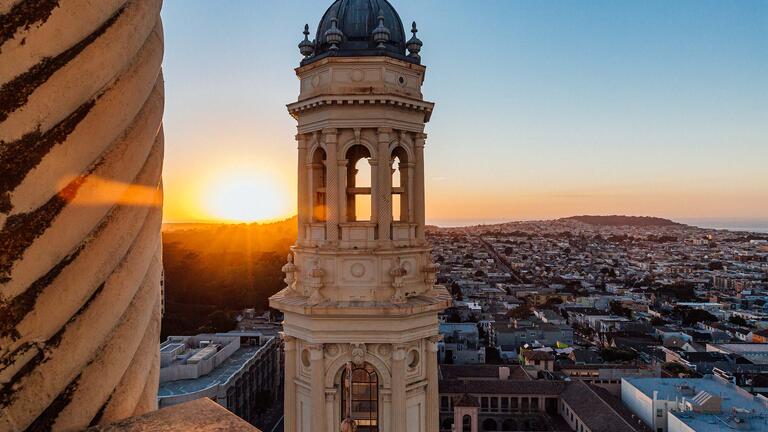 The St. Ignatius Institute (SII) is a living-learning community at the University of San Francisco with a focus on the past, present, and future of the Jesuit Catholic tradition in the wider world. SII is the oldest living-learning community on campus, and the only one which engages the student as a whole person for all four years of their undergraduate career.
Cura Personalis Approach to Academics
SII combines rigorous academic coursework in the humanities with robust extracurricular programming in community, service, and spirituality. As a community SII students engage with the wider world through off-campus service projects and immersion trips to domestic and/or international locations.
Our students take many of their classes in common, and most live together in a designated residential hall on campus. The SII curriculum, which helps fulfill university core requirements, integrates the study of the perennial questions of humanity with engagement with the challenging realities of our world.
Through both academics and community engagement, students are challenged to think critically and creatively; to reason and ask questions; and to attain a deeper understanding of the human experience across time and space. Our academic approach is multidisciplinary, historical, and global.
You're Welcome Here
SII is open to all students, regardless of religious affiliation. Most SII students are interested in deeper questions about the meaning of life, and explore spirituality in the Jesuit tradition.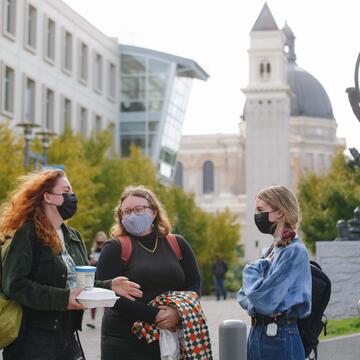 Benefits
Smaller more engaging core curriculum classes in philosophy, ethics, theology/religious studies
Enriching electives ("symposia") in arts, classics, history, world literature, and other humanities
Special freshman symposium class to introduce first-year students to SII, USF, and each other
Four years of guaranteed on-campus housing
Compatible with any major or minor, including Nursing
Vibrant and supportive community
Enthusiastic and attentive professors
Short-term immersion trips to local, national, and international sites (scholarships available)
Community service and leadership opportunities
Kalmanovitz Hall, KA 144
2130 Fulton Street
San Francisco, CA 94117