Engaged Learning
USF Becomes Home to Cutting Edge Blockchain Law Center
The ink is barely dry on paperwork to ensconce the Blockchain Law for Social Good Center within USF, and founder Professor Michele Neitz's Spring 2023 class on Blockchain Technology and the Law is already at capacity, with 8 students on a waitlist.
Image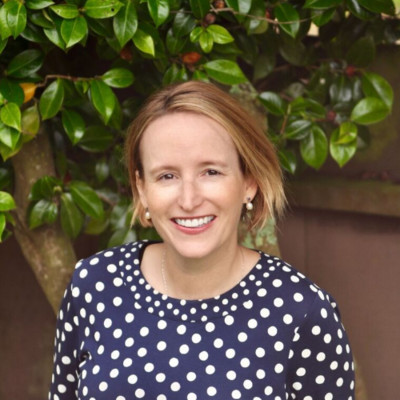 As the only law professor in San Francisco teaching Blockchain Law, Neitz has evolved her desire to equip students and professionals with relevant blockchain information into a world-leading educational experience that goes far beyond the classroom. "There's a lot of opportunity for students and lawyers to get in on the ground floor and be part of the formative stages of this nascent technology ecosystem. I want to not only provide classroom education but also to advance deeper community connections between students and major players in the blockchain law space," said Neitz.
Professor Neitz has come a long way since a family member drew an explanation of the Bitcoin network on a napkin at a family dinner in 2017. "I was intrigued about how to regulate a decentralized technology," she recalls. "It is so much more than crypto." Neitz founded the Center in February 2022 emphasizing three key pillars of knowledge advancement through education, community building and research.
Thanks to generous grants from the Algorand Foundation and the Filecoin Foundation for the Decentralized Web, the Center trains students, lawyers, and educators and hosts conferences and other events, including a February 14 lecture on decentralized autonomous organizations regulation and liability. "Michele's vision to advance a leading academic center comes at the perfect time when many sectors of industry are engaging with blockchain technology, and governments are simultaneously trying to set out policy and legislative frameworks that account for all stakeholder interests," said Associate Dean for Academic Affairs Amy Flynn. "The Center works to show the ways blockchain technology can be useful in advancing policy and legal objectives that serve the public and advance socially impactful innovation."
Neitz will continue to build out programming and content as the Center expands its mandate at USF in the coming months. She is looking forward to engaging with the broader campus community and to the creation of an interdisciplinary learning lab focusing on the intersection of law and blockchain technology to tackle social impact issues. Examples of socially beneficial use cases for blockchain technology include the City of Berkeley's blockchain microbond project enabling community financing, California's recent embrace of blockchain for vital record delivery, and Starling Lab's use of blockchain to document historical records like the oral histories of Holocaust survivors and Ukrainian war crimes. "The lab will be the first of its kind," said Neitz, "and we believe it will become a critical hub of activity at USF, as well as the Bay Area and globally." This is a hope shared by Dean Susan Freiwald who adds that the "Center will contend with how to regulate the next generation of technological tools to ensure that they help society rather than perpetuate dysfunction and inequity. USF Law provides an ideal home for that study, with its practical focus on ethical lawyering that serves society."
Professor Neitz brings 16 years of legal teaching experience with her to USF, and has been voted "Most Outstanding Professor" six times.  In 2019, her expertise and publications caught the attention of legislators and the California legislature appointed her to the California Blockchain Working Group.