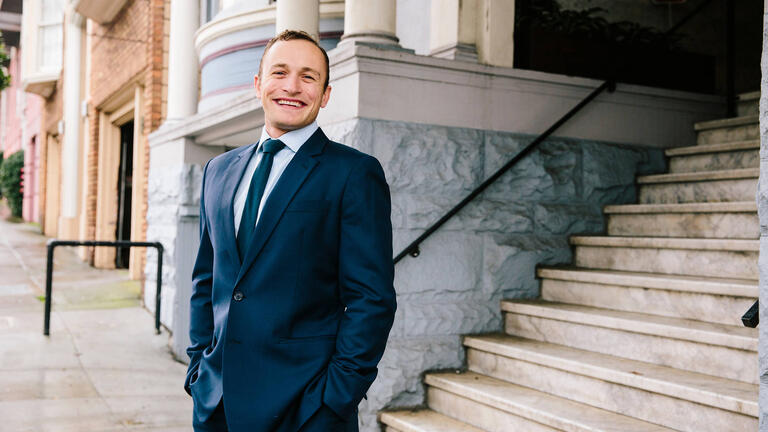 Meet Joe Lewis, Class of 2017
After graduating from USF School of Law, Joe Lewis passed the bar and accepted an associate position with the San Francisco office of Morgan, Lewis & Bockius LLP, where he practices employment law. 
What inspired you to pursue a law career?
I used to think being a lawyer was just another job. It took working a few years after college to realize that there is always a seat at the table for an attorney. My inspiration peaked when I realized that a law degree not only unlocks the opportunity to practice law, but I could add value to any business and serve personal ambitions, from real estate to estate planning.
What's the most rewarding part about your work?
I defend and counsel companies who are often recognized for being "gold-standard" places to work. I take pride in playing a small role helping my clients receive these honors.
What was the best part of law school?
My favorite part of law school is the unique opportunity to share space for three years with a diverse group of students and professors, all of whom are constantly questioning, challenging, and defending their beliefs. I went into law school thinking that differences in opinion cause conflict and conflicts should be avoided. I now embrace contrast as an opportunity to strengthen the community.
How are you using your USF law degree to change the world?
I am an associate for the global law firm, Morgan, Lewis & Bockius LLP. I am grateful to USF and Morgan Lewis for providing me the opportunity to start my legal career with endless support, training and resources.