Engaged Learning
Top 1Ls Inducted into the McAuliffe Honor Society
Each year, the USF School of Law invites the top first-year students to become members of the McAuliffe Honor Society. In addition to receiving a scholarship, students are mentored by faculty and attend special events.
The honor society is named after Florence M. McAuliffe, who received a bachelor of arts in liberal arts from USF in 1905, and was a founding partner of the San Francisco law firm Heller Ehrman White and McAuliffe LLP.
This year's students came to USF with diverse academic backgrounds from across the country. They were drawn to USF School of Law for its unique sense of community and the Bay Area's numerous career opportunities.
Meet a few of the 2018 McAuliffe Honor Society Inductees:
Image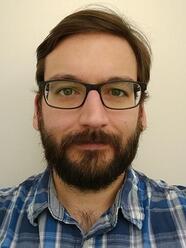 Jonathan Downing
Studied English at Appalachian State University and earned an MA in the humanities from the University of Chicago

Why law school? Our legal system is massive, complex, and intimidating to many, but ideally it should operate in a way that works for everyone. We don't live in an ideal world though, so I want to help others navigate those complexities and hopefully move us closer to that ideal.

Best part of USF so far? The overall accessibility and helpful nature of the faculty has been great, and has made for an easier transition back into academia for someone who's been out of the game for a few years like myself.
Image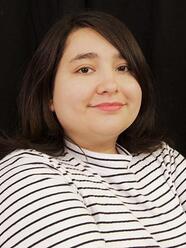 Justice Galvan
Studied political science and Norwegian at St. Olaf College

Why USF? USF Law has diversity unlike any other law school in the country, along with incredible opportunities. Plus it's in the best city.

Best part of USF so far? Going on the Justice Bus to Eureka, California, in the fall was an amazing experience. I received first-hand experience in pro bono work and the trip itself was incredibly rewarding.
Image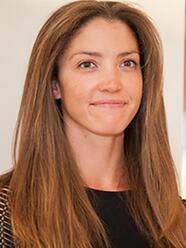 Sigourney Jellins
Studied political science at UC Berkeley

Why law school? I feel strongly about the importance of advocacy and enjoy reading and writing. I have found that the values that are important to me — integrity, academic excellence, and community — are key to being a successful law student and future lawyer.

Why USF? USF was the right fit for me because I value community and an individualized, intensive approach to classroom learning. I appreciate the camaraderie and collegiality present at USF.
Image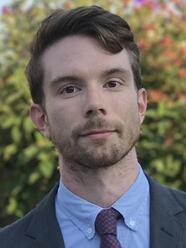 Engram Wilkinson
Studied comparative literature at Tulane University

Why law school? It is the best pathway toward what I came to see as my driving interest: plaintiff-side employment litigation.

Why USF? I visited and was overwhelmed at how collegial and good-humored the faculty, staff, and students were (are!).