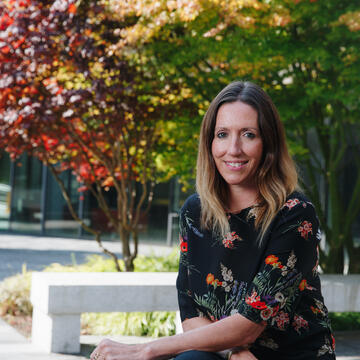 Jacqueline Brown
Director, Immigration and Deportation Defense Clinic & Associate Professor
Biography
Jacqueline Brown is an immigration attorney with experience solving a wide array of immigration issues pertaining to asylum, deportation defense, and family-based immigration.
Jacqueline began her career in immigration law at the San Francisco Immigration Court as an attorney advisor through the Department of Justice Honors Program. There, she wrote hundreds of orders and written decisions for the Immigration Judges. When working at her firm, she dedicated a significant part of her private practice to providing pro bono legal representation to individuals who are especially in need of legal services and unable to afford them. She has worked with the Board of Immigration Appeals Pro Bono Project, the National Center for Immigrant and Refugee Children, CLINIC's National Pro Bono Project for Children, and the Community of East Palo Alto Legal Services. She received the San Francisco Bar Association's 2010 Barrister of the Year Award, as well as the American Immigration Lawyers Association's 2011 Pro Bono Benefactor and 2010 and 2014 Pro Bono Champion Awards, and the California Bar Association's Wiley W. Manual Award. She is also one of nine recipients of the California Bar Association's 2011 President Services Awards for her pro bono work with immigrant children.
Jacqueline is the Director of the Immigration and Deportation Defense Clinic.
Education
JD, University of San Francisco
MA, San Francisco State University
BS, Saint Lawrence University