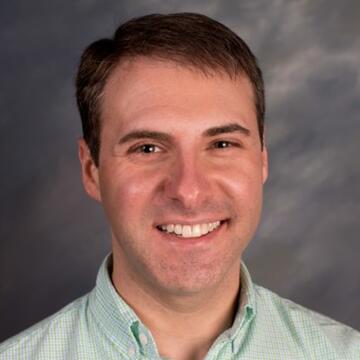 Adam Abelkop
Director, Legal Research, Writing, and Analysis Program & Associate Professor of Legal Writing
Zief Law Library, Room 14
Biography
Adam Abelkop teaches the 1L sequence in legal research, writing, and analysis as well as torts, remedies, and environmental justice.
From 2016 to 2019, he served as a teaching fellow supervising Stanford Law School's Environmental Law and Policy LLM program. His research focuses on institutional analysis within the realm of public health and environmental protection. Adam has written on chemical risk regulation, international and domestic climate change policy, and the role of tort law in environmental protection. He earned his PhD in Public Policy from Indiana University and his JD from the University of Iowa College of Law. He lives in Redwood City with his wife, daughters, and two doodles.
Education
PhD, Indiana University
JD, University of Iowa College of Law
BA, Wake Forest University
Books
Chemical Risk Governance, eds. Adam DK Abelkop, Lucas Bergkamp, Lynn L Bergeson & Bethami Auerbach, (Edward Elgar, 2023)
Persistent, Bioaccumulative, and Toxic (PBT) Chemicals: Technical Aspects, Policies, and Practices (lead author with Todd V. Royer & John D.Graham: CRC Press, 2016)
Law Review and Journal Articles
"Regulation of Chemical Risks: Lessons for Reform of the Toxic Substances Control Act from Canada and the European Union," 32 PACE ENVIRONMENTAL LAW REVIEW& 108 (2015). (Lead author with John D. Graham)
"Tort Law as an Environmental Policy Instrument," 92 OREGON LAW REVIEW 381 (2013).
"Reining in Phaëthon's Chariot: Principles for the Governance of Geoengineering," 21 TRANSNATIONAL LAW & CONTEMPORARY PROBLEMS 763 (2013). (Lead author with Jonathan C. Carlson)
"Forty Years after NEPA's Enactment, It Is Time for a Comprehensive Farm Bill Environmental Impact Statement," 4 HARVARD LAW & POLICY REVIEW 201 (2010). (with Carrie La Seur)
"Note, Why the Government Should Drink Your Milkshake: The Case for Restructuring the Federal Gas Tax," 35 JOURNAL OF CORPORATION LAW 393 (2009).