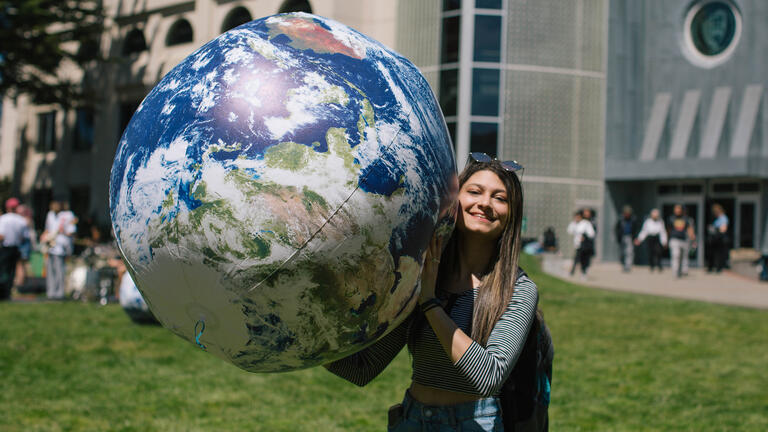 TYPES OF AID
Federal & State Grants
The government offers need-based financial aid to help reduce your cost of attendance. Like scholarships, these grants do not need to be repaid.
Federal Pell Grant
Federal Pell Grants are funds offered to new undergraduate students based on financial need. The maximum amount you can get changes every year. For the 2022–23 academic year, the maximum Pell Grant award is $6,895.
To be considered for a Pell Grant, you must complete a FAFSA.
LEARN MORE ABOUT FEDERAL PELL GRANTS
Federal Supplemental Educational Opportunity Grant (FSEOG)
The FSEOG is a grant for undergraduate students with exceptional financial need. Grants range between $100 and $4,000 a year, and preference is given to Pell Grant recipients whose financial need cannot be met through federal grants or other financial aid programs.
To be considered for FSEOG, you must complete a FAFSA by the March 2 priority deadline.
California Grant Programs
The California Student Aid Commission (CSAC) offers Cal Grant awards to students meeting specific GPA and income requirements.
To be considered, you must complete either a FAFSA or CA Dream Act application, plus a GPA verification form by March 2.
Cal Grant A
Cal Grant A is a state-sponsored program designed to assist low and middle-income students with tuition and fees. Cal Grant A requires a 3.0 GPA or higher and specific income and asset levels that change each academic year.
Cal Grant B
Cal Grant B provides a living allowance and tuition assistance for low-income students. Awards for most first-year students are limited to an allowance for books and living expenses. When renewed or awarded beyond the freshman year, Cal Grant B also helps pay for tuition and fees. The awards for tuition and fees are the same as those for Cal Grant A. For Cal Grant B, your coursework must last at least one academic year. Cal Grant B requires a 2.0 GPA or higher and specific income and asset levels that change each academic year.
LEARN MORE ABOUT CAL GRANT REQUIREMENTS
Golden State Teacher Grant Program
If you're planning to enroll in our teaching credential programs, we encourage you to apply for a Golden State Teacher Grant. This grant awards up to $20,000 during your teacher preparation program, provided that you commit to teach in a high-need field at a priority school in California for four years after completing the program.
Lone Mountain Main 251
2800 Turk Street
San Francisco, CA 94118
Hours
Monday – Friday:
8:30 a.m. – 5 p.m.
Fax (415) 422-6084