Engaged Learning
Thoughts Upon Retiring
There are law professors who identify as scholars first. Other professors identify as practitioners first. I identify as a teacher first. For me, teaching is the greatest job in the world. Nothing could have been more exhilarating. I was inspired to go into class every day. I was there to teach the students, but I learned from them too. Never once in my 40 years as a law professor—with 35 of those at USF Law—did I wish I was somewhere other than with a class of students.
Image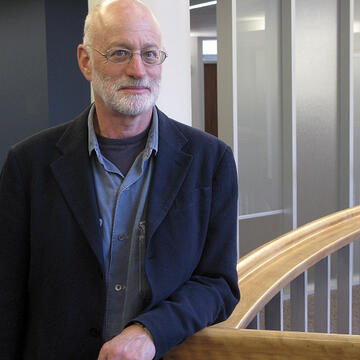 When I was a student, I was drawn to the teachers who were passionate, caring and had high expectations. Three lessons that I took from these great teachers are still with me today.  From the two former nuns who taught me grammar in seventh and eighth grades, I learned that there is no substitute for rigor.  From my seventh-grade history teacher, who teared up when the class read the novel All Quiet on the Western Front as part of our unit on World War I, l learned that without teaching through the lens of humanity and compassion the lessons are lost. I also learned that by telling a story, a lesson is remembered.  From my high school physics teacher, who believed that physics was the cornerstone of all science if not the universe, I learned that passion for your subject is vital.
These teachers taught me the value of being a caring and engaging teacher; a teacher with high expectations; a teacher who challenges and inspires; and a teacher whose passion encourages students to discover the very best in themselves. I have always striven to be that kind of teacher.
My requirements were the same for every class: Be focused, prepared and on time; expect to participate; no late, incomplete or less than satisfactory assignments or papers. No easy grades. No excuses. I wanted the students to bear down, take learning seriously and have high expectations.
A former colleague described my teaching style as "tough love." Tough love was how I encouraged students to focus, think and question—to me, the essence of learning—and at the same time told them that I cared and was on their side.  (Today, as the culture of education has changed, tough love has gone out of fashion.)
When I found students lacking belief in themselves and their work, I gave them difficult reading matter. I wanted to show them that they could master any assignment and hold their own when appearing before an agency or court. I hoped my approach would help students find the self-assurance and empowerment they needed to succeed.  In turn, watching the students improve helped me build my own self-confidence.
A student who had been in my Administrative Law class was surprised when I stopped her at the water fountain and asked about her grade in the previous semester.  We both knew that she could have done a lot better, I said.  After that conversation, she rearranged her schedule and registered for another one of my classes. She was going to prove me right.
As a teacher, I often wondered whether students and alumni knew how much I treasured the moments when they expressed appreciation for my teaching style and acknowledged that I had wanted them to follow their hearts and succeed. I tried to keep those moments in mind whenever I had self-doubts.
Like many teachers, I was not very good the first time I taught a new class.  I learned by teaching it again and again. By having to explain a difficult concept to the students, I learned it.  The third time I taught a course, I became comfortable with the subject matter. I enjoyed making complicated subjects accessible. Like everything worthwhile, I worked at it.
I rewrote my class materials before each semester. I also read every class assignment, even though I had read the class materials many times before. No matter how experienced and knowledgeable I became, I wanted to stay grounded and be entirely there with each new group of students, as we learned together.
Perhaps to the surprise of some of my former students, I was nervous before every class. Would the students understand where I was heading with my questions as we drilled into the issues? Would I become so immersed in the class conversation and in the many questions I asked that I lose my thread or forget the point I was trying to make? Would I forget or mispronounce a name?  
As soon as I walked out the classroom, I ran a film of the class in my head and critiqued my missteps. Why did I forget to make that point? Why didn't I make that issue clearer? Did the students learn what I wanted them to learn? What should I have added to the conversation? When I reached my office I made notes, vowing to do better next class.  Throughout my career, I had never walked out of a classroom without questioning my teaching and how I could have improved.
Nevertheless, in the classroom the nervousness and self-questioning evaporated. I was energized and on a roll.  I loved that I learned from the students as they learned from me. The students provided thoughtful, intelligent and unique insights into the issues we discussed. Their enthusiasm was infectious. They challenged me as I challenged them. They kept me mindful of current trends and social movements—which helped me know my audience and relate to new students. I welcomed their fresh ideas and new ways of thinking about a problem. I thrived in that heady, thought-provoking and give-and-take environment. (Today, as I write this, I know I will most miss teaching students.)
One such class was Administrative Law. The subject matter was complicated, esoteric, non-linear, inconsistent and overall messy. To me, it was how the world worked.  Students who enrolled in the course did not take it to get an "A." They came to learn and be challenged. In return, they smartly questioned the theories, doctrines and rulings asserted as gospel by judges and agency officials.
I have always felt incredibly fortunate to teach at such a fine institution as USF Law, with its amazingly supportive environment. About 20 years ago, my son announced that he was going to law school and would only apply to one school. It was the school his father celebrated every day. He had a wonderful experience at USF. USF is one of very few schools where students do not compete among themselves. The environment is friendly, supportive and caring as we all seek to make the world a better place.
Before closing, I would like to personally thank the amazing law librarians and the super-dedicated and smart students who generously offered their time and energy to work as a team on my research projects, books and scholarship—largely centered on civil rights and international human rights. They took initiative; searched everywhere for sources, no matter how obscure; made difficult phone calls; and often volunteered to work through law school breaks. I would never have accomplished my body of work without you.
To the USF Law community: for these past 35 years you inspired my teaching career and taught me a life of caring and kindness for others.  My heartfelt thanks to all of you who guided and mentored me; who laughed with me and lifted my spirits; who listened when I needed to talk; who were there to support me; and who understood what it meant to be a teacher. You know who you are, and how much you have always meant to me.
It has been a privilege and an honor.
PJH
October 2022