Passion for Justice
For These Alums, It's Personal
It's tragic but it's true. When COVID-19 swept the country in March 2020, it started a conversation. When George Floyd was murdered two months later, the conversation grew louder. For the first time in decades, inequality, injustice, and racism took a prime position in the mind of the American public, and reformers working on these issues were increasingly seen and heard. USF Law alumni are among these reformers. Meet three of them.
Image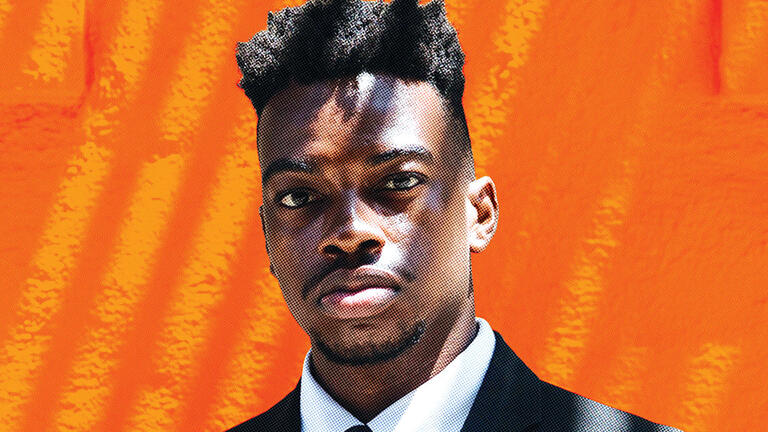 Marshal Arnwine Jr. '18
When California in 2020 enacted a law that changed when law enforcement can use deadly force, it didn't guarantee that police departments would update their policies accordingly, despite their obligation to do so. This is a problem because it means police remain untrained in newer methods that may prevent tragic police killings.
Marshal Arnwine, a criminal justice advocate for the Northern California affiliate of the American Civil Liberties Union, works to ensure that California law enforcement departments follow state laws.
"The goal is to save lives," Arnwine said. "We don't ever want officers to use deadly force, but in those circumstances when they do, we want it to be absolutely necessary and a last resort. The hope with this new law is that with every incoming recruitment class of officers, they're going to be trained under a new standard that encourages the use of nonlethal force, while also retraining veteran officers under the new standard."
When Arnwine finds policies he believes are out of compliance, he alerts the jurisdiction. That may mean sharing his analysis with the local police chief, the city manager, or the city council. It also means informing the local community of his findings.
During a Zoom presentation last year with the Sacramento Police Review Commission, Arnwine highlighted parts of the department's use of force policy that were out of compliance with state law. Shortly afterward, the department changed its policy.
Arnwine is also working with the Sacramento County Board of Supervisors to create a civilian board that oversees the sheriff's department. Thanks to a new state law, county boards of supervisors may create such oversight boards, which have subpoena power. "I was a liaison between the community and the board of supervisors on what the community wants to see in the creation of the oversight board because it's never been done before in Sacramento," he said.
For Arnwine, the fight for change is personal. At age 16, when he was driving home from a basketball game at his high school, he was pulled over just as he had turned onto his street in Inglewood, California. He did what his father had taught him to do: Slowly roll down his window, keep his hands visible on the steering wheel, and make no sudden movements. Two officers approached Arnwine's car with their hands on their guns. They told him he'd been pulled over because his headlights were off — Arnwine had forgotten to turn them on. From there, Arnwine was taken out of his car, handcuffed after being told it was for the officers' safety, and put in the back of the police car. He then watched the officers search his entire car. After more than an hour, he was told he could go. "Not only can I speak to the theoretical perspectives of the law, but I have the lived experience of being unjustly treated by the law as well," Arnwine said.
"I've experienced police harassment. I remember what it's like to be unjustly handcuffed and placed in the back of a police car. These changes I'm working on are small gains in a larger pursuit of justice, but they are not in vain."
Image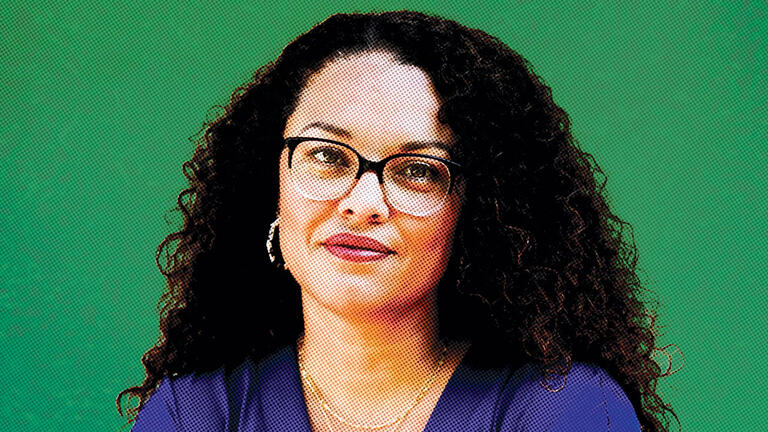 Hillary Blout '06
You might think of prosecutors as the last people to oppose incarceration, but Hillary Blout says they are vital. A former prosecutor herself, Blout says that part of the prosecutor's job is to make sure that people don't languish in prison when they shouldn't be there. Her nonprofit organization, For The People, trains district attorneys' offices across California on the Prosecutor- Initiated Resentencing process, which gives prosecutors the legal means to seek resentencing for people whose sentences are no longer in the interest of justice. "Essentially, they can go to court to say, 'We believe this person no longer needs to be incarcerated,' and they can facilitate that person's release," Blout said. Blout helped to write the law that allows such resentencing by prosecutors. The first of its kind in the nation, the law went into effect in 2019. But many prosecutors don't know how to execute it. Blout's organization, based in Oakland, teaches them.
Her team works with DA offices, policymakers, community-based organizations, and public defenders to reduce excessive sentences. The cases vary, but DA offices typically look at the sentences people are serving, the crime committed, and each person's behavior since being incarcerated. They also try to understand drivers that led the person to commit the crime and what the future holds for them, Blout said.
"We're very much in the weeds with our partner DA offices," she said. "We haven't come across anybody who says this is a terrible idea. How can you? How could you say, 'We want people to be in prison even if they're changed and not harmful to our community'?" Thanks to the efforts of For The People and the law that it helped pass, more than 100 years behind bars have been eliminated and more than 75 people have been released from prison.
One of the reasons Blout's message is well received by prosecutors is that Blout spent six years as an assistant district attorney in San Francisco. Yet she never planned to work as a prosecutor. Blout grew up in Pittsburg, California, at the height of the crack epidemic. She saw friends sent away to prison or murdered. She wanted to be a public defender and came to USF with that in mind.
But an internship with the San Francisco District Attorney Office helped her see another option. "I saw how much power prosecutors have and saw that the power can be wielded in both a just and an unjust way," she said. "My experience at USF really opened my eyes to becoming a prosecutor. With Prosecutor-Initiated Resentencing, I'm using that experience to seek justice in another way."
For The People has worked with nearly 10 other states so far to support resentencing initiatives and legislation, with new bills recently passed into law in Oregon and Illinois. "My goal is that I'm ultimately out of business because this has simply become part of what it means to be a prosecutor," Blout said. "This should just be part and parcel of what prosecutors are doing. This is justice."
Image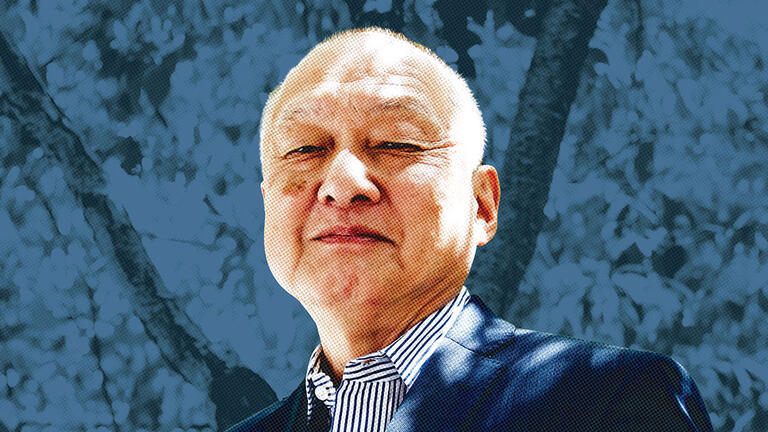 Dean Ito Taylor '75
Each day, Dean Ito Taylor hears the fear in the Asian American and Pacific Islander community.
"Whenever I'm out in the community, I talk with someone — it could be a bank teller, a waiter in a restaurant, or someone working in a grocery store — and they're afraid," Ito Taylor said. "They're afraid they'll be a victim of violence because of their background. They're afraid to work, they're afraid to travel, they're afraid that whatever business they're employed at is going to fail because their customers are afraid to come in. We as a community are facing not only the violence, but the fear of violence."
That's why Ito Taylor's nonprofit, Asian Pacific Islander Legal Outreach, has added to its list of services a response to hate violence directed toward the Asian American and Pacific Islander community. The San Francisco–based organization provides direct legal representation — for free or reduced cost — to the most marginalized members of the AAPI community, including women, seniors, recent immigrants, and youth. More than 90 percent of clients are low-income or extremely low-income; services include legal assistance with issues surrounding immigration, domestic violence, landlord/tenant concerns, and elder abuse. Anti-AAPI hate is not new, Ito Taylor said, but it has long been passed over.
The pandemic has spotlighted how prevalent such hate incidents have become and how the community can no longer sit by. "The danger is that if we don't speak up for each other, the number of people being targeted is going to expand," he said. API Legal Outreach helps survivors of hate violence navigate the criminal justice system. Many in the AAPI community have little trust in public agencies, so they are reluctant to report crimes, Ito Taylor said. API Legal Outreach helps them talk with law enforcement, district attorneys, and victim services agencies so they can get the assistance they need.
API Legal Outreach has also launched the Anti-AAPI Hate Violence Clinic with the California Asian Pacific Islander Bar Association to provide free assistance on available legal protections and remedies. Ito Taylor wants everyone in the AAPI community to understand their rights. What rises to the level of a hate crime? Which resources are available to victims of hate incidents? How can a person respond? He provides community-based workshops and discussions on these topics, and he encourages the community to stand up and speak out. "Silence doesn't work," he said. Also key, Ito Taylor said, is working with other communities of color toward civil rights. That has been a core value of API Legal Outreach since its founding in 1975 by a group of Bay Area law students, including Ito Taylor. He and other Asian-American students from several Bay Area law schools felt that one of their responsibilities as future lawyers was to give back to their communities. Known then as Nihonmachi Legal Outreach, the group had no licensed attorneys and, despite being limited in what it could do, it attempted to bridge the gap between the legal profession and the needs of AAPI communities.
Ito Taylor continued as a volunteer with the group after law school while he worked as an attorney at San Francisco Neighborhood Legal Assistance Foundation. In 1988, he joined Nihonmachi full-time, by then known as API Legal Outreach, as its executive director. While the organization has added different focus areas over the years, its overarching mission has remained the same. "Throughout the history of the organization, our driving motivation has been the fact that we did not see equal access to justice, equal access to the rights and protections that we learned about in law school," Ito Taylor said. "We do everything we can to narrow that gap. And today that includes responding to anti- Asian hate violence."