Faculty & Staff Achievements
Professor Co-Authors the First Textbook on Google Earth
He helps students use satellite images to protect the planet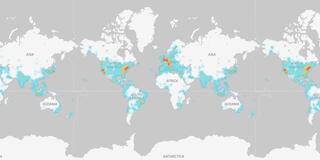 If you want to change the world, it helps to see it clearly — from 370 miles up.
"Satellite images enable us to see the planet from our computers, but we can only use these images if we understand them," said David Saah, professor of environmental science and director of the Geospatial Analysis Lab at USF.
Saah has co-authored a new textbook on how to use Google Earth Engine, an online tool that enables people to interpret and analyze satellite images. Researchers all over the world have begun to use the tool and the textbook to tackle challenges such as flooding, wildfires, drought, and disease.
In Peru, they're using Earth Engine to detect illegal gold mining and the deforestation and human trafficking it can give rise to, Saah said.
In Guyana, they're using Earth Engine to monitor mangrove forests threatened by pollution and by development. Mangroves trap sediment, reduce erosion, dampen waves, and strengthen shorelines against rising seas.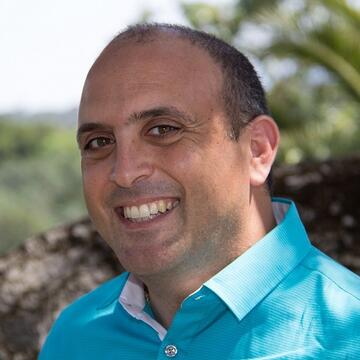 "Using data from Earth Engine, the government of Guyana can better manage and protect the forests that protect Guyana," Saah said.
 A Textbook in Flux
Like Earth Engine, the Earth Engine textbook is a living thing — free of charge, available online, accessible to everyone, and evolving. Saah edited the book with two professors from McGill University and a scientist from Google.
The first eight chapters show how to capture, clean, and analyze geospatial data. In the following 55 chapters, more than 100 contributors tell stories of how they use Earth Engine.
Saah's students used the textbook in their satellite image analysis class last fall. "When I started the class I knew nothing about Google Earth Engine; I only knew about Google Earth," said Valery Ngong Ekem Fala MS '24. "Professor Saah made it easy to learn Earth Engine."
A Student on a Mission
In his final project for the class, Fala used Earth Engine to identify and measure heat islands or sites of warming in the United States. After that, he measured heat islands in his home country of Cameroon.
"After I graduate, I plan to return to Africa and join a team to do ecological sustainability work in the Congo Basin. Earth Engine will be one of the things I strongly recommend for such a place," Fala said.
"Earth Engine is an instrument of justice," Saah said. "It puts power in the hands of people who previously didn't have it. Whether for lack of funds or computing power or training, they couldn't process geospatial data until now."
Fernanda Lopez Ornelas MS '16, adjunct professor and manager of the Geospatial Analysis Lab, started working on Earth Engine with Saah when she was a graduate student in environmental management at USF. She said she is surprised to see so many contributions to the Earth Engine textbook.
"So far, we've seen 114 researchers contribute more than 220,000 words and 10,000 lines of code," Lopez Ornelas said. "This whole project has turned out to be much more than a textbook. It's a worldwide movement to care for our common home."