Faculty & Staff Achievements
USF Professor is Pulitzer Prize Finalist
Ingrid Rojas Contreras, an assistant professor in the MFA in Writing program at USF, is a 2023 Pulitzer Prize finalist for her book, The Man Who Could Move Clouds: A Memoir.
Image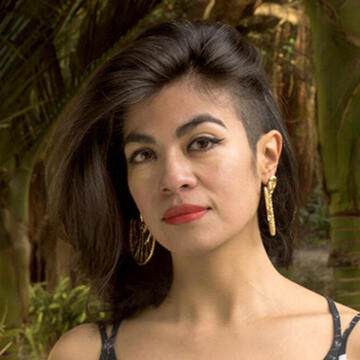 The Pulitzer Prizes recognize excellence in journalism and the arts, and winners and finalists were announced May 8.
"I have shared the news with my students, and we had a small celebration last Tuesday," Rojas Contreras said.
The book is about Contreras' family in Colombia, where she grew up in the 1980s and 1990s. It centers on her grandfather, Nono, who was a curandero, a community healer with the gift of what the family called "the secrets": the power to talk to the dead, tell the future, treat the sick, and move the clouds.
And as the first woman to inherit "the secrets," Rojas Contreras' mother was just as powerful.
In addition to being a Pulitzer finalist, Rojas Contreras was a finalist for the 2023 National Book Award for The Man Who Could Move Clouds.
"I am so honored by the recognition and happier still that the memoir will get more readers," said Rojas Contreras.
Her debut novel, Fruit of the Drunken Tree, was the silver medal winner in First Fiction from the California Book Awards and a New York Times editors' choice. Her essays and short stories have appeared in the New York Times Magazine, The Believer, and Zyzzyva, among other publications.