Alumni
USF Grad Chosen for SpaceX Trip Around the Moon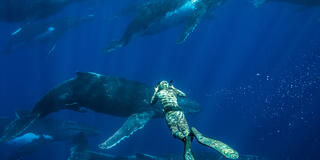 Karim Iliya '12, a media studies major and astronomy minor who works as a photographer, filmmaker, and whale-swimming guide, has been chosen from a million applicants to journey to the moon as part of the SpaceX dearMoon project.
He will travel aboard the rocket Starship on a weeklong mission around the moon and back with seven other artists. It is the first civilian moon expedition in history.
"I don't know how this will change me, but I'm sure that it will," Iliya said.
There is no date yet for the mission. The rocket is still in development, and the team has to undergo training before they go to space. But SpaceX has said it could happen as early as this year.
The 9-member crew, announced Dec. 9, includes DJs, musicians, photographers, and Olympic gold medalists from around the world. The trip is funded by Japanese billionaire Yusaku Maezawa, a fashion executive, who is the crew leader. The aim of the trip is to inspire art.
Image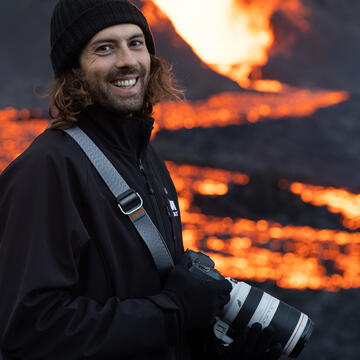 Iliya said he is most excited to see the earth from the perspective of the moon. That's an idea he had while at USF.
"One of my closest friends at USF, Eva Krchova, and I were sitting up in a tree at USF on Lone Mountain one day, and I told her one day I would take a photo of the earth from the moon," he said.
"It was Eva who told me about the dearMoon project," Iliya said. "She said, 'Here's your chance.'"
In his video submission for dearMoon, Iliya said he grew up moving around the world. His mother is from the United States, and his father is from Lebanon. He lives in Iceland, where he founded and runs a nonprofit to provide photography and videography to conservation organizations.
One of the first people Iliya told about being selected for the moon journey was Aparna Venkatesan, professor of physics and astronomy at USF.
"He always dreamed of going to space as a visual storyteller, and I practically cried when he called to tell me the good news soon after getting the call himself," Venkatesan said.
USF prepared him for the space trip, Iliya said.
"Going to USF meant I was around excited people and professors who were eager to teach," he said. "Being around people like Professor Aparna Venkatesan and my classmates, like Eva, it shapes how you see the world."
For now, Iliya is busy with his nonprofit and his photography and filmmaking.
In his work, he goes to places that are hard to reach, places most people don't get to see or experience. Space is like that, too.
His selection for the moon mission shows that everyone — not just scientists, military leaders, or astronauts — has the opportunity to join a space trip and make change, Iliya said.
"You don't have to follow the conventional route to contribute and do something in this world."
Image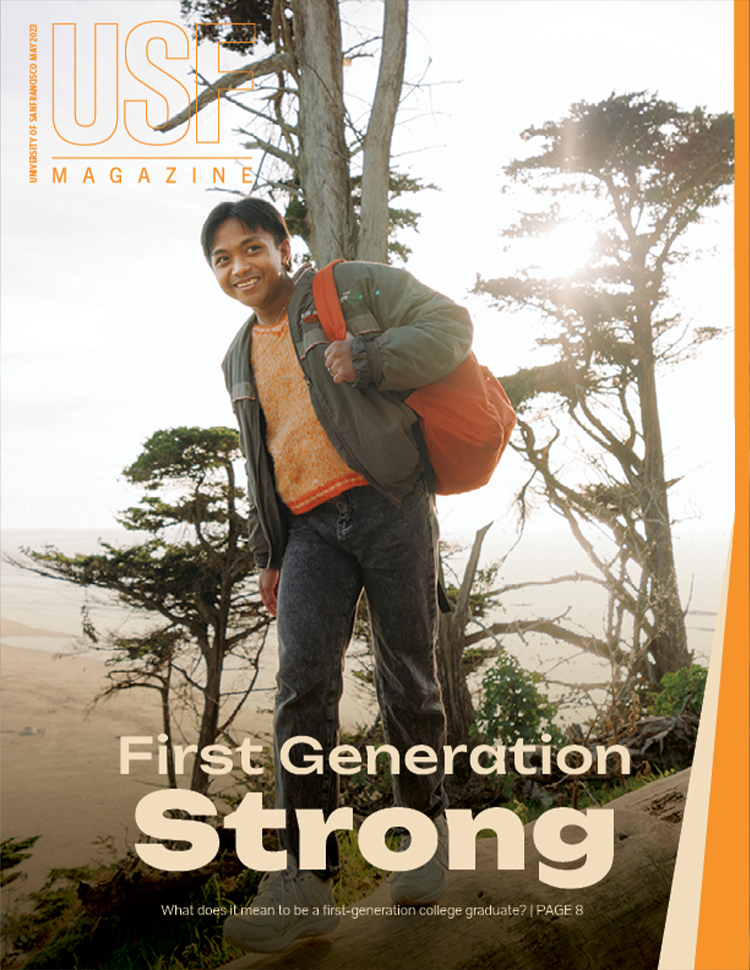 Featured in USF Magazine
This USF News story was published in USF Magazine, where you can find feature stories about university life, alumni Class Notes, and information about events at USF.