Engaged Learning
McAuliffe Honor Society Inducts High Performing 1L Students
This month, USF School of Law recognized top performing first-year students with an invitation to join the McAuliffe Honor Society. The honor society is named after USF alumnus Florence M. McAuliffe, a founding partner of the San Francisco law firm Heller, Ehrman, White, and McAuliffe LLP.
Each year, USF School of Law invites first-year students to join the honor society, primarily on the basis of their academic performance. McAuliffe Honor Society members receive a scholarship as well as benefit from faculty mentorship and access to special events.
Meet a few of our 2022 McAuliffe Honor Society inductees:
Jihao Chen
Image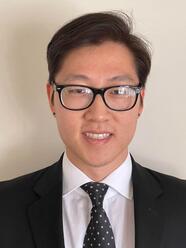 Why study law?
I firmly believe that in order for society to progress, people must do their best to understand different perspectives and especially viewpoints they don't necessarily agree with. The study of law perfectly aligns with this value because in the study of law, there often is not a clear answer. Different sides can simultaneously have perfectly reasonable arguments.
What do you hope to do with your law degree?
I hope to go into corporate law after graduation. I hope to use my degree to work within commercial settings to handle large legal transactions and projects. Specifically, I want to work to with companies to ensure their policies comply with regulations and that their employment practices are fair and equitable.
How has USF Law shaped your outlook?
I believe USF Law is a leader in inclusion and diversity. The faculty and administration have demonstrated to me on numerous occasions their passion not only for the law but also their passion to bring about social change. I am extremely grateful that USF has shown me the many injustices that plague today's society and feel privileged to be in a position to do something about it.
Eva Huffman
Image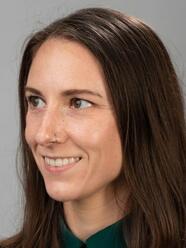 Your impressions of law school so far?
I didn't expect to enjoy the law school experience as much as I am. The community at USF is incredibly supportive. Even as a part-time student, I feel included and have made friends who I am so grateful to be on this journey with. I really enjoyed taking Torts with Professor Ontiveros–she is so engaging and facilitated intellectually stimulating discussions in our class, getting us to think deeply and grapple with policy considerations.
Tell us about your experiences so far with faculty.
The faculty is deeply invested in developing us as legal scholars and preparing us for legal careers. They also make efforts to put students forward and open doors for us. For example, at a recent advising lunch with Dean Flynn, a fellow 1L and I mentioned we were interested in big law. Before the lunch ended, Dean Flynn had connected us both with an alum who works in corporate law for an informational interview.
My professors are all very accessible. As a student, I can be somewhat demanding of my professor's time–I ask a lot of questions and tend to engage deeply with content–but the USF professors are patient and support me through the learning process. Professor Green has pushed me to be confident in my answers and has gotten me to think critically about civil procedure and to see how procedural issues often shape the stories and experiences we hear in court. Professor Ho is a phenomenal teacher and has methodically taught us research and writing skills. She also gives us pointed, constructive feedback and has helped me improve my writing tenfold. Professor Moran is also amazing. On one of the first days of our Skills for Future Lawyers class, she passed out an exam and made us take it. I had no idea what I was doing but earlier that same day, Professor Ho had introduced us to IRAC, and I took a stab at applying it. Had Professor Moran not forced us to try that first hypo, I probably would not have started doing hypos until reading period.
Hyo Jin Jeong
Image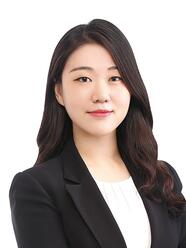 Why did you choose to attend USF Law?
USF fosters an inclusive learning environment. As an international student who recently moved to the United States, it was important for me to choose a school that values diversity and ethics along with academic excellence. USF is that kind of school. Its San Francisco location is also great because there are a lot of opportunities for growth.
Tell us about your law school experience so far.
My 1L experience has been heartwarming and intellectually stimulating. I have enjoyed building relationships with intelligent and kind classmates while learning the law and its societal implications. In addition to its academic rigor, I appreciated the inclusiveness of the community here at USF Law. The faculty and staff really care about the students (I loved office hours!) and help us thrive in and outside of class. I also love how people here emphasize the betterment of our society and the pursuit of justice. It makes my heart tingle with motivation to learn.
Any specific experiences from this year that stand out?
I would like to share my experience of securing my 1L summer internship. I was quite particular about the type of internship I wanted but was able to secure a position because I received help from upperclassmen, professors, the Office of Career Services and the Externships Office. Yes, all of them extended a hand. I am truly grateful for this supportive community and hope to give back to this community by supporting others in the same way.