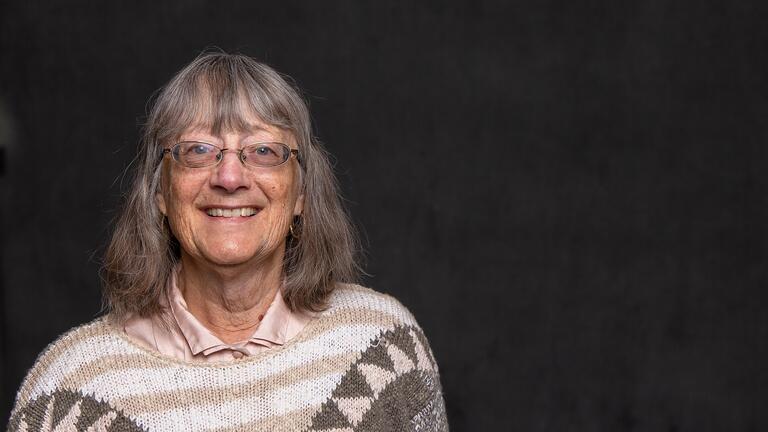 Faculty & Staff Achievements
After 33 Years, Professor Connie de la Vega Retires
In 1990, after a decade working as a legal aid attorney, Professor Connie de la Vega pivoted to higher education and joined the USF Law faculty. Originally, she worked in USF's former Civil Litigation Clinic, but says that "slowly the students steered me toward human rights work." After 33 years as a member of the faculty, de la Vega retired this summer.
She launched the Frank C. Newman International Human Rights Law Clinic at USF in 2006, honoring the California Supreme Court justice who inspired her passion for international law while studying at UC Berkeley. In the years since, countless USF Law students have traveled to New York and Geneva to participate in Commission on the Status of Women and Human Rights Council meetings as representatives of Human Rights Advocates, a non-profit de la Vega co-founded. 2023 graduate Cherie Corona's UN presentation focused on the right of migrant children not to be mandatorily detained under prison-like conditions in profit-driven facilities. She calls the experience "fulfilling and unforgettable" and said she is grateful to Professor de la Vega "for her tireless encouragement, support, and guidance."
Originally from Mexico, de la Vega immigrated to the U.S. to attend Scripps College, where she earned a B.A. in International Relations. She has written and co-authored numerous books and book chapters, including Dictionary of International Human Rights, The American Legal System for Foreign Lawyers, International Human Rights Law: An Introduction, and A Practical Guide to Using International Human Rights and Criminal Law Procedures (co-authored with her former USF Law student, Alen Mirza). 
de la Vega has submitted amicus briefs detailing international standards to U.S. courts for juvenile sentencing and affirmative action cases. In Roper v. Simmons, de la Vega was lead counsel on the amicus brief using international and English law to support the Missouri Supreme Court finding that execution of juvenile offenders violates the Eighth Amendment. The U.S. Supreme Court referred to the international authority cited in the amicus brief.
A sports lover since high school who ran track and played soccer, basketball, and softball, she maintains regular swimming and gym workouts, plus hour-long walks with her partner in their Oakland neighborhood. They share her 10-year-old cat Hailey, adopted from a student who could no longer keep her.
Alumnus Peter Micek '11 remembers de la Vega affectionately as a "great mother hen" leading the International Human Rights Clinic, and as an "energizer bunny" in Geneva with all-day meetings followed by informal gatherings with contacts. He says the Clinic experience was invaluable in grooming students to become legislative advocates. "We got first-hand knowledge of the United Nations system, the politicking, the wordsmithing that takes place."
Now the UN policy manager at AccessNow, a non-profit advocating for digital civil rights relating to issues such as internet shut-downs and online censorship, Micek believes that on the international legal scene "USF Law punches above its weight in large part due to Connie's leadership." He adds that de la Vega "has fostered a whole generation of students with USF values, including the people-centered social justice lens they're bringing. She leaves a deep and broad legacy across the world."