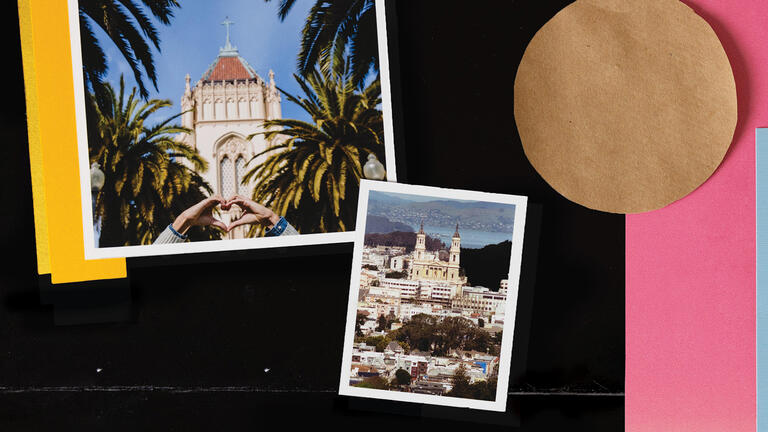 Hilltop Love Stories
In six stories spanning six decades, alumni tell how they met at USF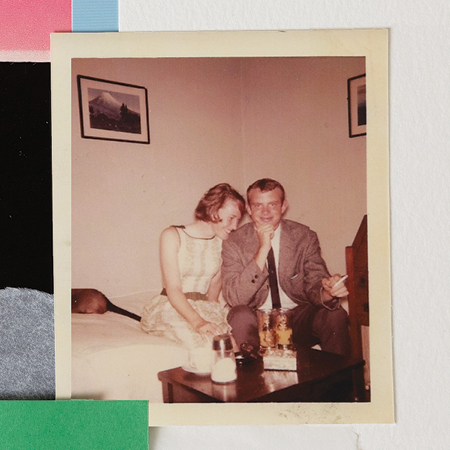 Elizabeth Emrey '66 & John Arras '67
John and I met at the University of San Francisco in 1964. I was recovering from being dumped by my high school boyfriend when I transferred as a junior to the formerly male-exclusive USF. I was one of the first 27 women to integrate the school.
On the first day of school, I gathered up my courage and strode into the overwhelmingly male existentialism class taught by Dr. Struckman. I saw a guy with short, light brown hair and deep blue eyes reading the San Mateo Times, my hometown newspaper. "Why are you reading that rag?" I asked. John looked up at me, smiled, and said, "I'm just looking at the baseball scores."
That began our friendship. After class, I followed my fellow classmates to the Phelan Hall lounge, where we drank vending machine coffee. By chance, John and I ended up sitting next to each other.
I couldn't help but stare at John's thin hands, which he waved like an orchestra conductor, punctuating his words. Thus began our weekly talks following classes on Sartre, Camus, and Kierkegaard. As philosophy majors, we would spend hours dissecting the difference between essence and existence. When we ran out of intellectual speak, we shared stories of our families and even our past weekend's dates just so we could keep talking.
After seven months of coffee and conversation, John invited me to see a movie. At the end of the evening we walked along the deserted China Beach, and John gently tipped up my chin and kissed me. "I love you," he said, "and I want to marry you."
I pushed him away. "I don't think that I love you, and I'm definitely not planning on marrying anyone." John looked at me and whispered, "You will."
I was determined to discourage John. I wore the same plaid jumper and turtleneck sweater for a week. The following weekend, I found myself complaining to God, who said, "You love John Arras, you really do. You've just been hurt and it's hard to trust your feelings."
On Monday, when I saw John, I pulled him aside and whispered, "I'm not sure, but I think I love you." He kissed me in front of that same vending machine in Phelan Hall where we had our first conversation. Our friends, who were hanging out with us, smiled. They expected this to happen.
—Elizabeth Emrey
John Arras, a bioethicist and University of Virginia professor, died in 2015.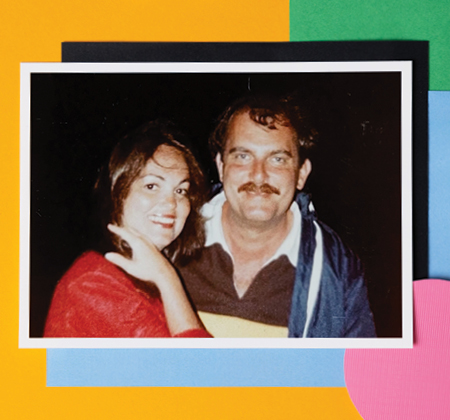 Ray Schmitt '73, MS '75, MPA '95 & Mary Eve Nelson '74
I was a 26-year-old U.S. Navy veteran starting my senior year at USF in 1972. That summer, I enrolled in Dr. Seiwald's organic chemistry class. The first day of class, I walked into the chem lab and found a place to work. As I settled in, I looked across the lab table and saw this beautiful young woman with the most dazzling smile.
Mary Eve Nelson, or Eve as she was known to all her friends, had transferred to USF from Santa Clara University the year before.
Clichés aside, when I saw her, I was thunderstruck. I instantly fell in love with her, and I knew that this was the person I was destined to marry. We started dating in 1973 when I graduated and Eve was a senior. By then I was working on my master's in biology at USF. Eve got her bachelor's degree in 1974, and we were married by Tom Splain, S.J., in 1975. We still live in San Francisco, and 46 years, three children, and 11 grandchildren later, she is still as beautiful with the most dazzling smile.
—Ray Schmitt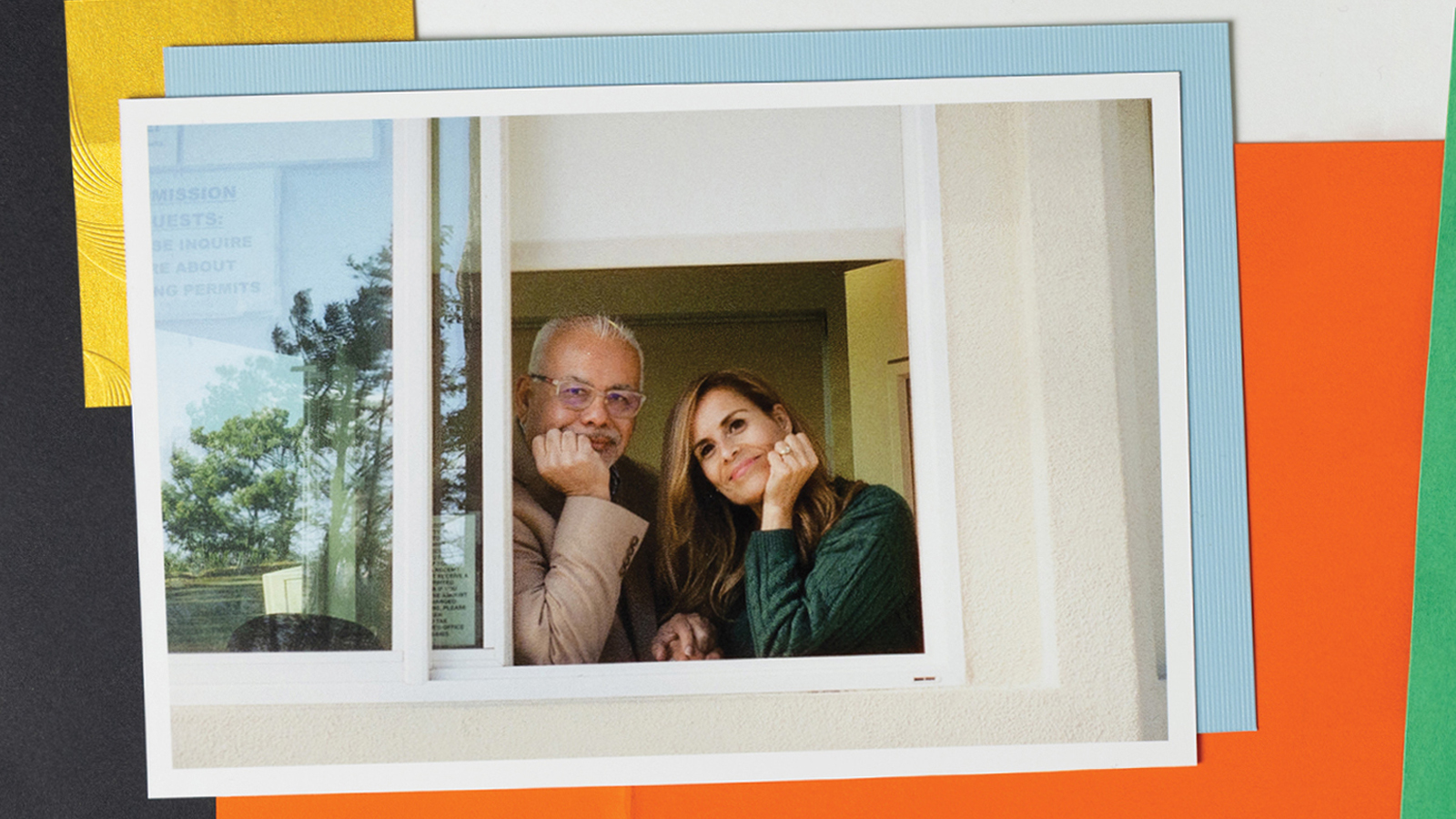 Sal Torres JD '88 & Leslie Torres '88
When I moved from Los Angeles to San Francisco in 1985, I came with one goal in mind: to get a law degree at USF School of Law. Like other struggling students of the time, I needed to find a way to pay for housing and other costs that my loans could not cover. I needed something on campus, so I secured a job as a Student Service Officer (SSO) working with USF Campus Police. I sat in a kiosk and could study with the occasional interruption required to hand out parking permits to fans attending a basketball game at Memorial Gym or who needed to eat at the ol' Green & Gold.
It was not long before I knew all of the other SSOs. Well, almost all. The others kept saying, "You have to meet Leslie!" Every shift, they asked, "Have you met Leslie yet?" It was as if this was a dare. I figured it would be easy to find Leslie since there were only two places she could be working: the kiosk at Memorial Gym or the kiosk on Lone Mountain.
Daily, I would look for Leslie on my way home on Lone Mountain. Instead of climbing the 142 steps up to Lone Mountain, though, I walked up the drive. One day I left class early, walked up the drive, and peeked into the kiosk. There was a stunningly beautiful brunette woman handing out a parking pass to a student. She was wearing a red sweater and red plaid pants. Her beauty took my breath away. In that instant, I realized why so many asked if I had met Leslie. I walked up to the kiosk and, with an outstretched hand, said, "Hi, I'm Sal Torres!"
We struck up a friendship and continued that friendship over the next two years. With time, friendship blossomed into a deeper relationship.
Leslie and I graduated the same weekend in May 1988. After graduation, we both studied in the Lone Mountain library — for Leslie, the nursing board test, and for me, the California Bar Exam. This is why Lone Mountain will always hold a special place in our hearts. We met there. I lived there. We studied there. And later, we paid our daughter's tuition there.
—Sal Torres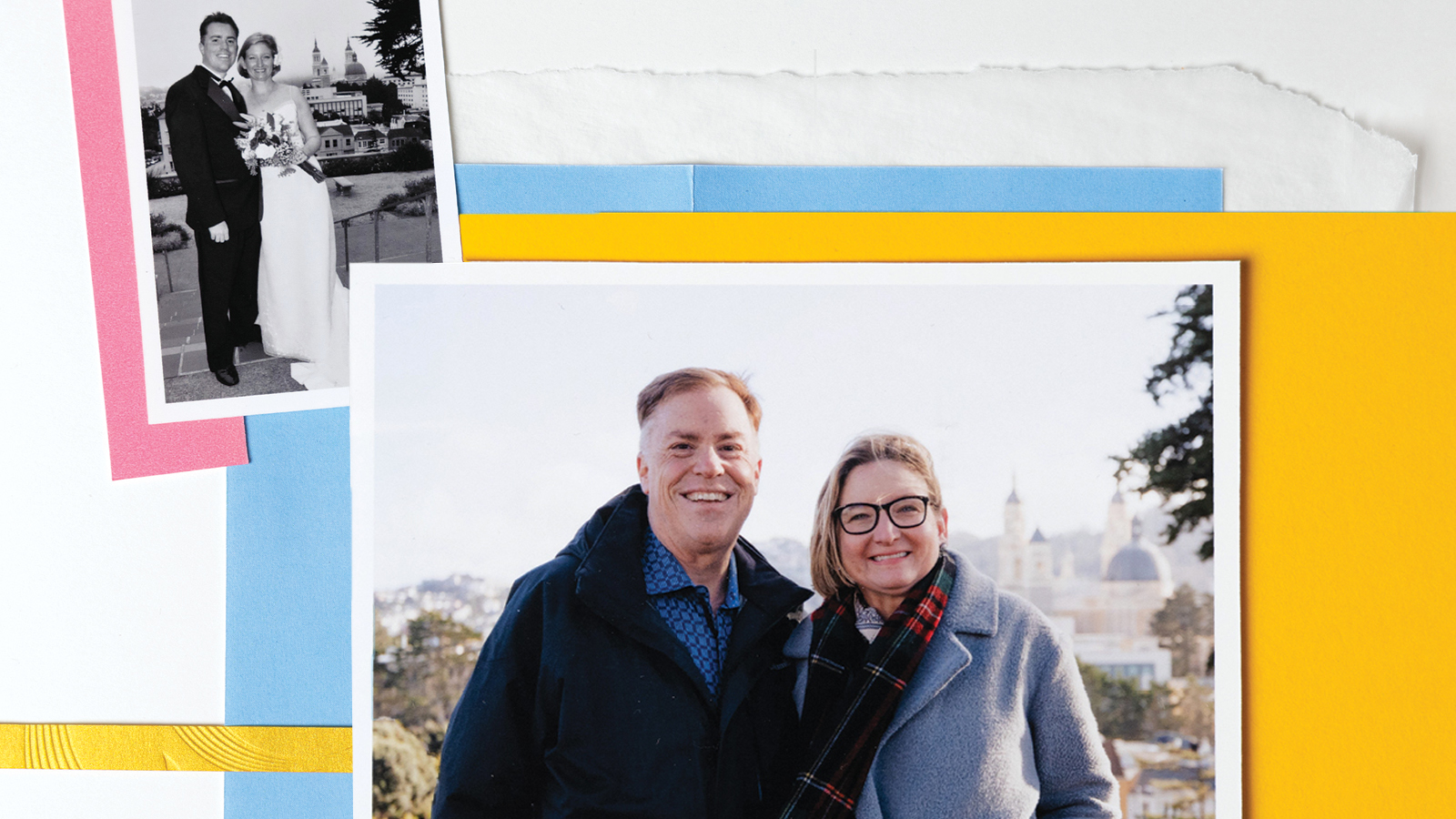 Courtney W. Jones MBA '98 & David E. Bonacci '91
I met Dave Bonacci in San Francisco through mutual friends after I graduated from the MBA program. David and his whole family went to USF for their undergraduate degrees.
I was volunteering with the MBA alumni society, and we would put together these luncheons on California Street. He was an active participant at these events and in the community. One day, we went to a party at Bimbo's called Monte Carlo night. There was a prize to actually go to Monte Carlo — and I won!
I took a friend and went to Monte Carlo. Before I left, I gave Dave my teddy bear and asked him to look after him while I was gone. When I was in London, on one leg of the trip, I checked my email. There was a long email from Dave, featuring a story about what my teddy bear had been up to while I was away. In the email there were photos of my teddy bear going to tea, painting, becoming friends with Frank Sinatra while wearing a tux. There was also a photo of teddy looking for me in Monte Carlo.
When you receive something like that, it makes you question, "Is this crazy? Or just funny?"
It made me laugh so much, and I knew then I wanted to get to know him better. That's when we started to get serious.
We got married at Notre Dame Church on Church Street, had our reception at Lone Mountain in the Handlery Room, and Bon Appetit did an amazing job with the catering. USF was a shared experience of connection and remains a focal part of that connection in our marriage.
We adopted two children, they are 10 and 12 years old, and it's been an amazing experience. You just don't know where life is going to take you.
—Courtney W. Jones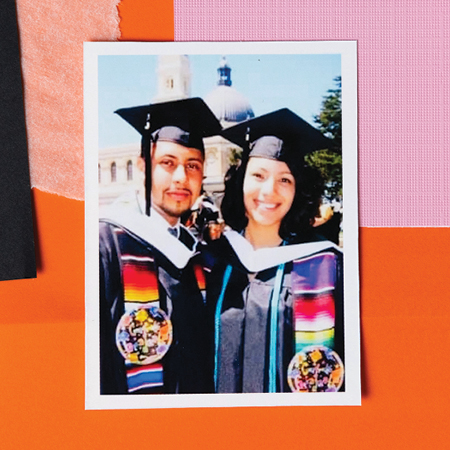 Monica Chinchilla '08 & Jonathan Chinchilla '08
My husband, Jonathan Chinchilla, and I (formerly Monica Murillo) met and fell in love at USF. We started at USF in 2004 and worked at Crossroads Café, where we first met. We were friends throughout college.
As a freshman, Jonathan said he wasn't going to date around. He was waiting for "the one" he would marry at 22. I was shocked and would often ask how he planned to get married so soon when he didn't even have a girlfriend. He was such a hard worker, full of integrity, and he really did stick by his word and wasn't dating around.
For the first three years of college, we weren't attracted to each other as I guess we both dressed and looked really shabby. When I returned from six months abroad at the end of junior year, both of our eyes opened. I started realizing Jonathan is really handsome. Why hadn't I seen it? He's a great friend and now all of a sudden I have feelings for him. And he was thinking, "Wow, Monica is really pretty, but I can't like her, she's my friend." But those feelings turned out to be the best thing that could have happened to us. We fell in love and got married in 2008, shortly after graduating at the age of 22!
Thirteen years, two kids, and many adventures later, we are still in love. We are in San Francisco raising our girls, and I'm actually back at USF studying law. It goes to show, never make fun of a friend who is waiting for the one. You might be it.
—Monica Chinchilla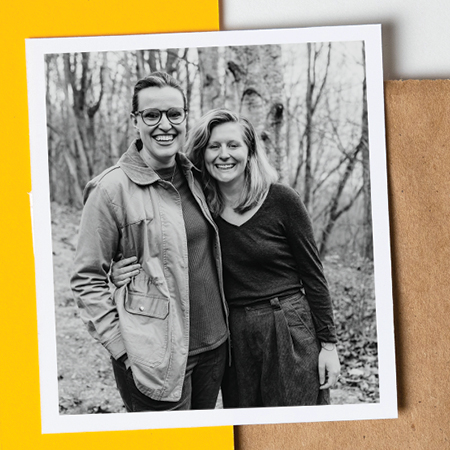 Merrill Amos '14 & Leah (Belcher) Amos '14
We met while we were both grad students in the inaugural class of the master's in Museum Studies program. It was a small cohort of 20 or so students, so we all spent lots of time together. I was seeing someone else at the time, but the more time I got to spend with Leah, the more I came to realize she was someone with whom I could be completely myself.
After our first year in the program, we were paired on a summer internship working on a Mexican folk art exhibit at Thacher Gallery. Then, we were recruited to curate the Lone Mountain Heritage Room. We fell in love over lunches in Japantown, Mexican folk art, and old photos of the San Francisco College for Women.
We've been together ever since, moved to Boston after graduating, and got married in 2019. We live in upstate New York now, and love to come back to San Francisco as often as we can. On our last trip in 2018 we went back to the Lone Mountain Heritage Room and it was wonderful to visit a space that is so representative of our time together at USF. What did all this teach us about love? That it's always worth waiting for, and that it's always worth saving old college photographs.
—Merrill Amos