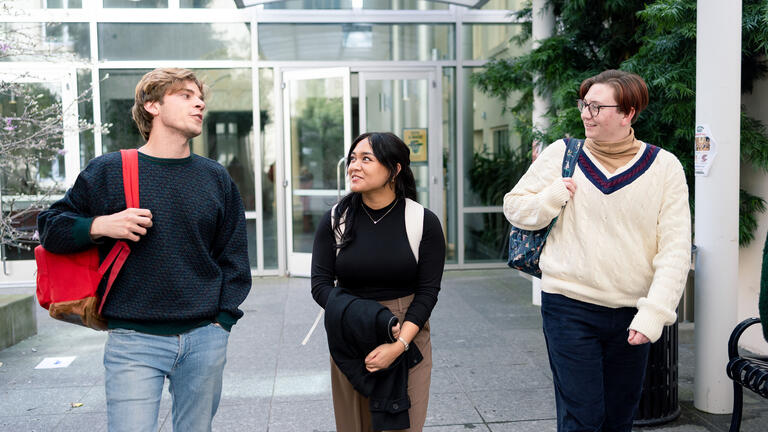 The University of San Francisco offers a unique master's degree in museum studies. Our program prepares students for leadership positions in artistic, cultural, and heritage organizations that operate in a constantly changing social dynamic.
Apply Now for Fall 2024
The Fall 2024 application is open. The priority application date for Fall 2024 is February 1.
Hands-On Experience
Our sixteen-month curriculum is flexible and can be tailored to fit students' diverse academic interests. The Museum Studies MA program provides students with the comprehensive knowledge and hands-on experience to assume a variety of roles at museums, historic societies, cultural nonprofits, and heritage organizations.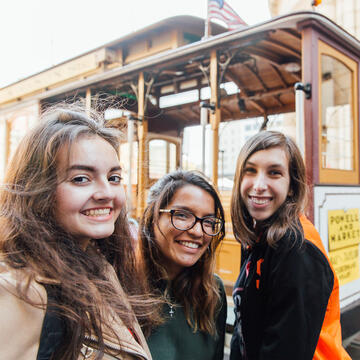 For over a decade, University of San Francisco students and faculty have been our valued partners in the creation of innovative educational programming and outreach that benefits a wide community. The Fine Arts Museums of San Francisco is grateful to USF for being such important members of our community."
Sheila Pressley Director of Education, Fine Arts Museums of San Francisco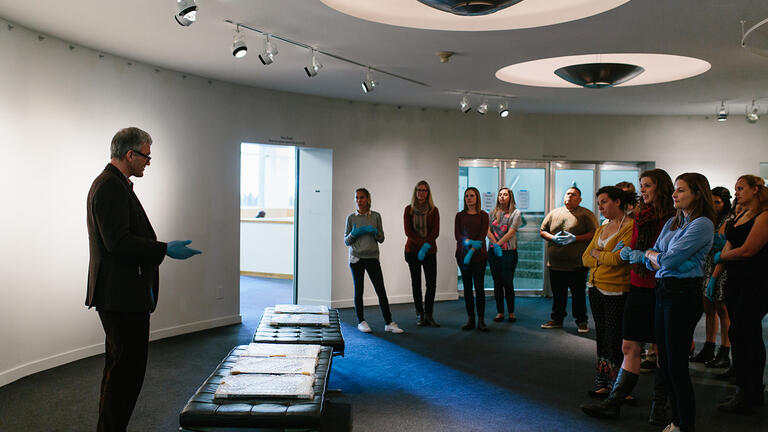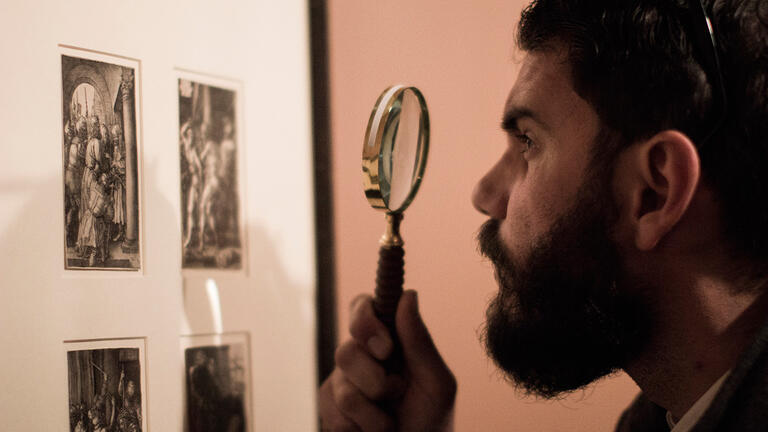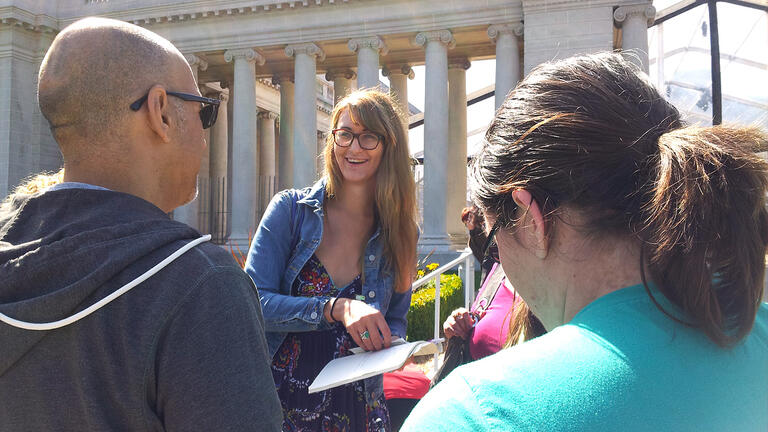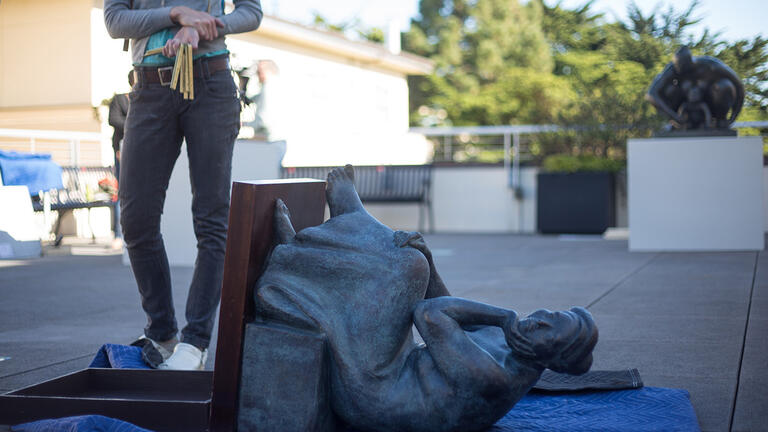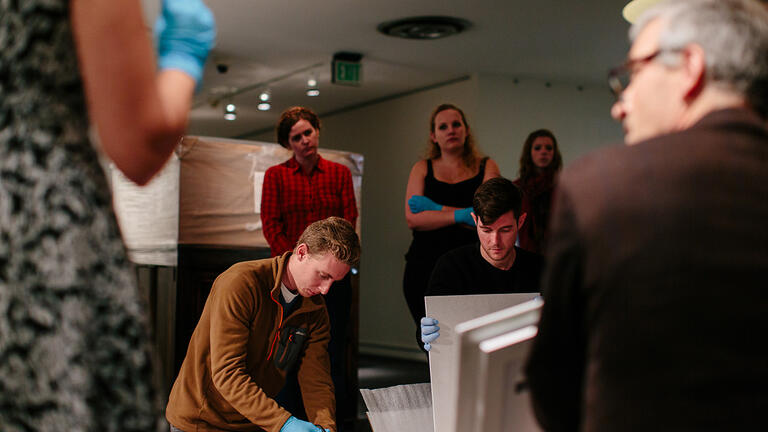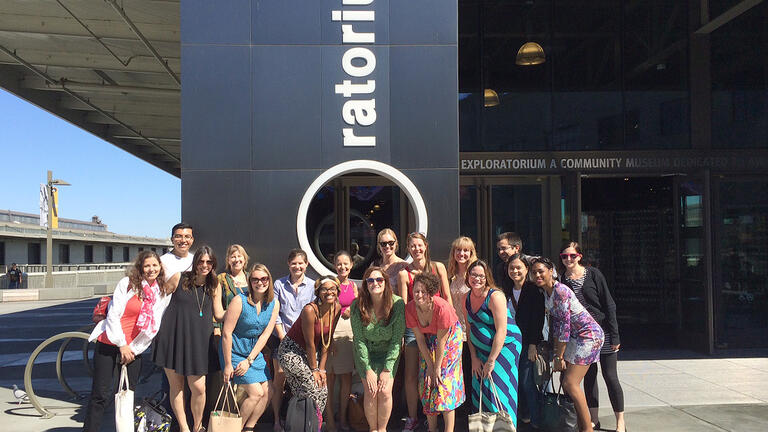 Museum Studies students preparing 'Interwoven: Indigenous Contemporary' an exhibit comprised of works by artists — most from California Indian tribes — who challenged preconceived ideas about indigenous identity.
Museum Studies students presented 'The Internet of its day' an exhibit spotlighting the printing press's role in changing history.
Students visiting the Legion of Honor museum in San Francisco.
USF Museum Studies students and The Mexican Museum partnered to present ¡Escultura!, a collection of metal sculptures by renowned Latino and Mexican artists.
Museum Studies students preparing 'Interwoven: Indigenous Contemporary'
Students visiting the Exploratorium in San Francisco.
Work at World-Class San Francisco Museums
USF's campus — situated in the center of the city — is within walking distance to the de Young Museum and the California Academy of Sciences in Golden Gate Park, a short bus ride to SFMOMA and the Asian Art Museum, and an easy drive to world-class institutions in Berkeley, Oakland, Palo Alto, and San Jose.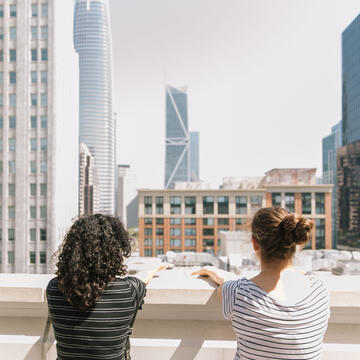 Changing the World, One Museum at a Time
October 18, 2023 5:30PM - 6:30PM
Online Virtual Information Session
November 14, 2023 5:00PM - 7:00PM
McLaren Complex Complex
November 30, 2023 12:00PM - 6:00PM
Gleeson Library Thacher Gallery Art Exhibit
Explore the Art History & Museum Studies Program
Blend history and theory with practical experience. Learn visual literacy, critical thinking, and research skills that enable you to thrive in the art world.
Javier Plasencia, Program Manager
Fromm Hall