Connecting Technology and Law
Trading in a lab coat for a suit jacket
Image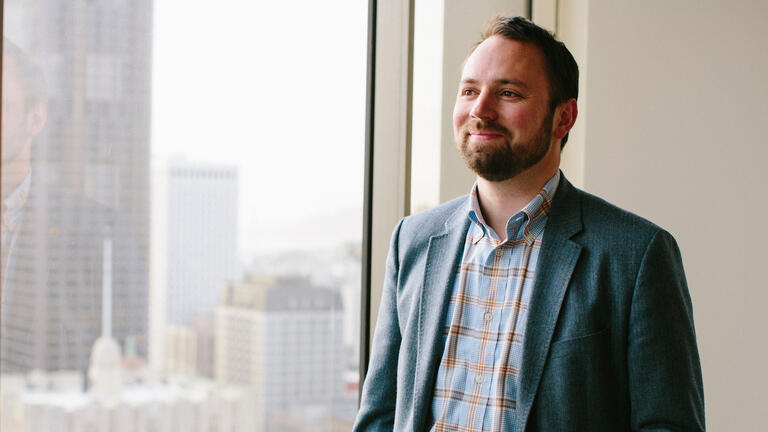 Matthew Chivvis '07 had planned to go into science and technology. He started his undergraduate studies in electrical engineering, and later transitioned to the life sciences, obtaining a degree in molecular biology. Using his experience in both fields, he performed research in computer science, bioinformatics, and cell metabolism.
Ultimately, however, Chivvis realized working in a lab wasn't for him. Instead, he turned his passion for science and technology into a successful law career in the intellectual property group of San Francisco stalwart Morrison & Foerster.
As a newly elected partner at the firm, Chivvis represents high-tech, Internet, and life sciences companies and focuses primarily on patent litigation. Over the past seven years, he has handled a range of cases covering a diverse set of sciences and technologies, including satellite television, interactive voice response systems, breast cancer drugs, and vaccines against a form of meningitis.
Chivvis began his focus on IP law while at USF, earning the Intellectual Property and Cyberlaw Certificate and participating in the Giles S. Rich Moot Court Competition, which focuses on  patent law. While the competition was an extracurricular activity, Chivvis was impressed with how well the law school supported it, including offering faculty time and expertise in reviewing and critiquing briefs and arguments. "The competition certainly helped me learn more about patent law and practice my advocacy skills," said Chivvis, who won Best Brief and Best Oral Argument for the competition's western region.
(IP law) requires a blend of legal and technical analysis, which allows me to use both my undergraduate education in the sciences and my USF legal training."
Although some of Chivvis' clients such as Genentech, Netflix, and Palo Alto Networks are local to the Bay Area, others are scattered around the country and the globe. Yet Morrison & Foerster's location was a big draw for Chivvis. He knew he wanted to be in San Francisco and he knew he wanted to do IP work. "Morrison & Foerster is a pillar of the San Francisco legal community and they came very early to the technology scene," he said. "No other firm can really compete with Morrison & Foerster in the city."
Image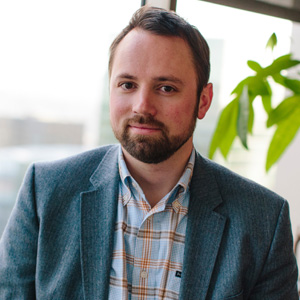 Chivvis spent his first year out of law school working in Silicon Valley as a clerk for former Chief Judge James Ware of the Northern District of California. With a front row seat to the numerous technology cases that came through the court, he solidified his desire to work on IP and patent litigation cases in particular.
Chivvis built on that experience when he joined Morrison & Foerster after his clerkship ended in 2008. He started off with a mixed practice, working on smaller cases for different attorneys in the firm, and felt fully prepared to handle the legal challenges that came his way. USF, he said, provided a great legal education from professors who took the time to provide students with one-on-one attention.
Now fully focused on intellectual property, Chivvis is in his element, skillfully combining his loves of science, technology, and the law.
"In IP litigation, I get to learn about new technologies with some of the world's leading experts," he said. "This requires a blend of legal and technical analysis, which allows me to use both my undergraduate education in the sciences and my USF legal training."