Practical Makes Perfect
Focusing on fundamentals and succeeding in Silicon Valley
Image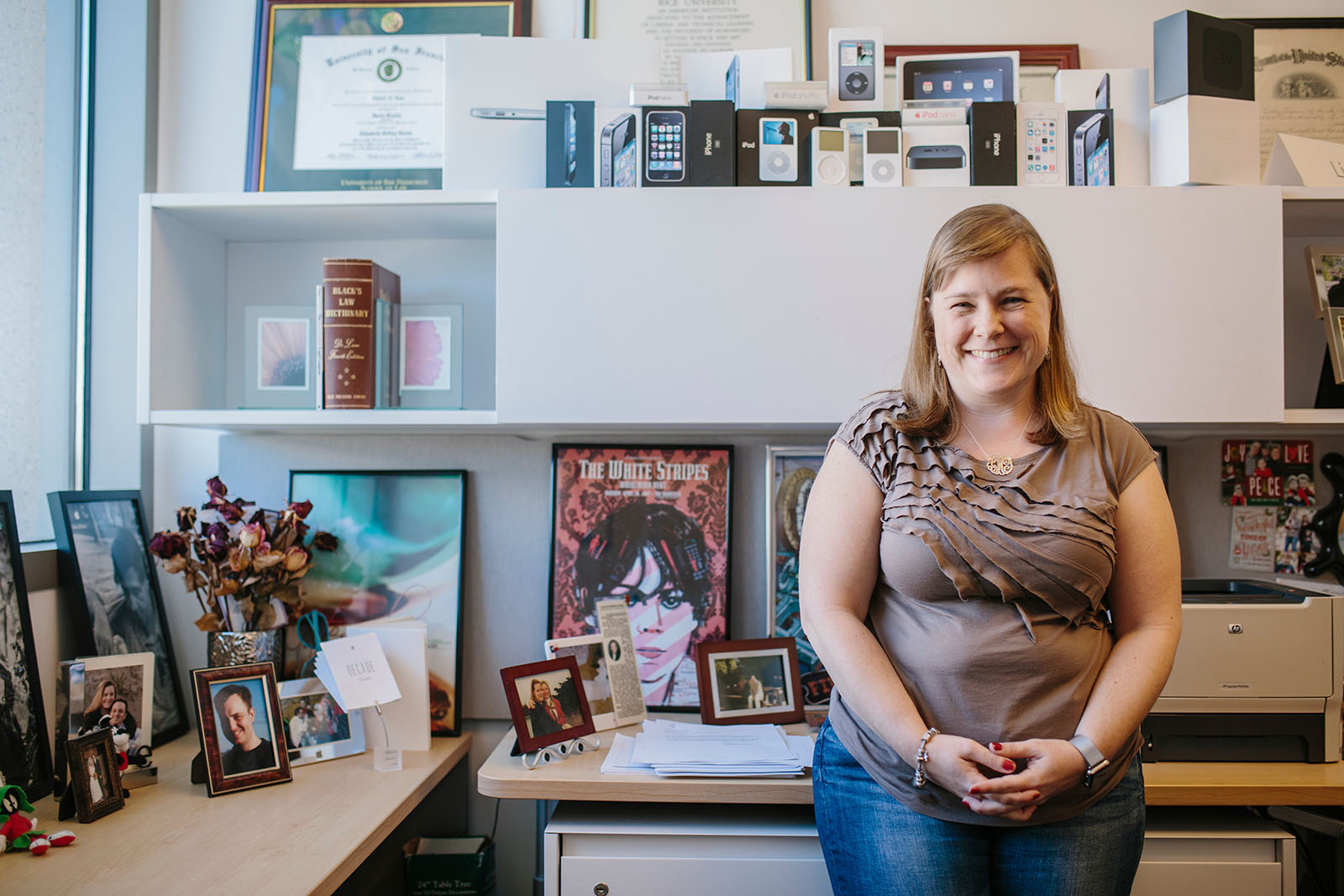 For Lisa Widup '01, working at Apple is like coming full circle to her original vision of a legal career.
As a self-described big movie and music fan, Widup began law school with hopes of working in entertainment law. Now, as senior counsel in Apple's Internet services group, Widup's primary duty is supporting iTunes and the App Store as product counsel.
"I'd always wanted to work for the content creators, those in the entertainment business," Widup said. "I wanted to be part of that industry and thought working on the legal side of things was a way into it. Apple is interesting in that it's got that entertainment aspect."
Before taking on her current role three years ago, Widup served as senior intellectual property counsel in Apple's trademark and copyright group for six years. In that position, she managed the iTunes trademark and got to know the company's App Store and iTunes legal teams. When the opportunity came to switch groups within Apple, Widup saw it as a chance to move closer to her long-held desire to work in entertainment law.
One thing I thought valuable about the USF education was that it was more practically focused and that's what you need as an attorney.
In law school, Widup moved toward that goal by taking all the intellectual property classes offered at USF including Senior Professor J. Thomas McCarthy's advanced seminar, intellectual property classes, a copyright class, and an entertainment law class. Thanks to a law school professor's connection, she landed an interview for a summer associate position at Townsend and Townsend and Crew LLP (now Kilpatrick Townsend & Stockton LLP). Widup didn't get the position for that summer, but the connections she made while interviewing helped her land a full-time job at the firm after graduating.
Image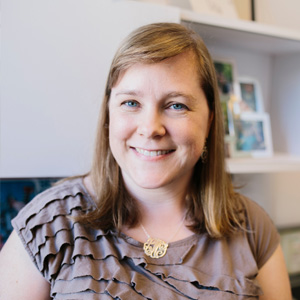 Widup said she felt well prepared joining Townsend as an associate, thanks to the extensive research and writing training she received in law school. USF's focus on professional skills training, she said, has served her well throughout her career.
"One thing I thought valuable about the USF education was that it was more practically focused and that's what you need as an attorney," Widup said. "You need to be able to give clients advice they can use — not simply give a legal opinion, but clients need to be able to understand it and how to apply it and go forward. USF definitely gives you an edge and helps get your head in the right place."
At Townsend, Widup worked in the trademark group, handling prosecution and enforcement work for several major clients, including Oracle, Charles Schwab, Williams-Sonoma, and Apple. After working with Apple's in-house attorneys and getting to know the company and the brand, Widup jumped at the chance to work in-house when a position arose.
"I've been especially proud of my work in the trademark group and helping protect some of the most important brands in our culture. That was definitely a wonderful experience," Widup said. "Now to be supporting the largest entertainment store in the world, that's a great thing to be part of. Having this experience of being an Apple lawyer has been a feather in my cap."