How Lessons in Law School Bred Success in Tech
John Orta '93 Uses Skills Honed at USF to Help Startups Thrive
Image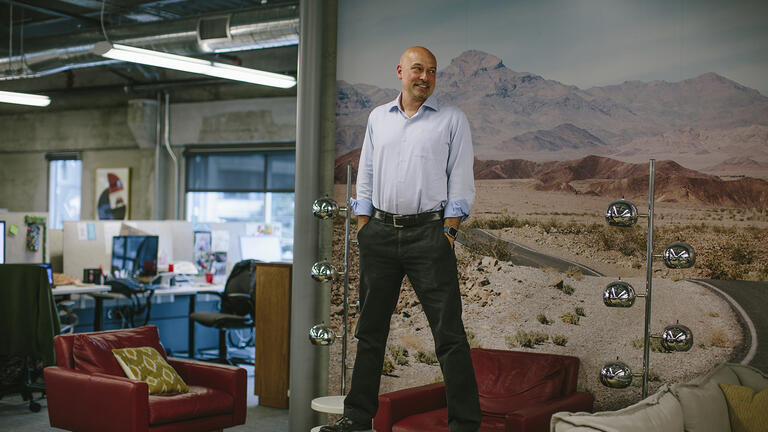 As Metromile's general counsel, John Orta '93 has already overseen the legal aspects of the startup's latest funding round and its purchase and launch of an insurance carrier, all within a six-month period. The brisk pace appeals to John, who enjoys working with companies in what he describes as "hyper-growth mode" — they have a proven product, now it's time to ramp up.
In the case of Metromile, the product is a pay-per-mile auto insurance model and the ramp-up is immense, which brings about a whole host of questions to address. John oversees not only legal and compliance, but also HR and recruiting.
"Working at Metromile is a chance to use my legal education to support a company that's working to disrupt an industry that's been somewhat lacking in innovation and doing so in a way that benefits consumers," he says.
HISTORY OF LEADERSHIP
Before joining Metromile, John was general counsel and senior vice president at OpenTable, leading the legal team during the company's IPO and purchase by The Priceline Group. In 2014, he received the GC Impact Award from The Recorder.
"When you're working in-house, you're working within a company, that company has a goal, and you're part of the team that's trying to get to that goal," John says. "My job is not to know the answer to everything, but to know how I can find out the answer to whatever question that's come up and how can I do that in a way that most efficiently benefits the company as well. You're providing legal advice, but with a business slant."
PREPARED FOR ANYTHING
In law school, John never envisioned a career in the tech industry – as he points out, he finished before the tech scene had boomed the first time around. Still, he says, his USF education prepared him well.
"The decision to go to law school benefits you in ways that you don't even know at the time," John says. "The skills of communication, both verbal and written, are two of the most essential skills you're ever going to learn, and USF Law is very, very good at teaching those. Combined with the opportunity USF gives you to try out many different paths, the smaller classes, and a student body that is truly supportive of one another, you're going to have a lot of good tools to work with no matter what path you go down."
USF was amazing for the camaraderie among students. I felt like we were all on the same team. I never thought of it in terms of a competition, of me versus the other people in my class. Instead, it was very much a helpful scene."