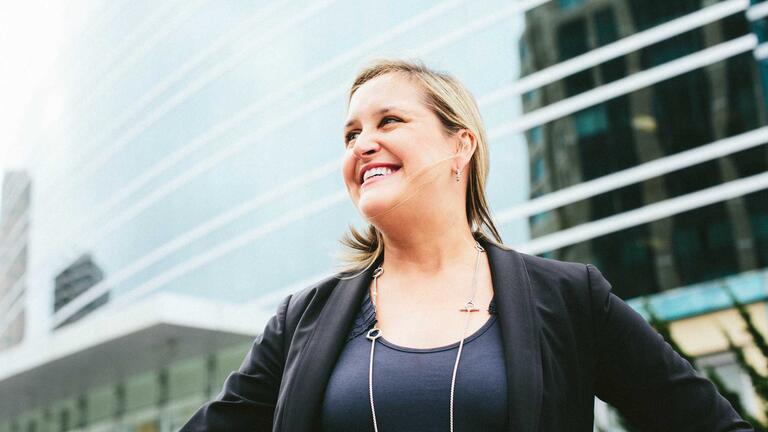 Britt vs. Goliath: Fighting for Accountability
"USF taught me beyond just the book smarts, but also how to interact with others and to keep the public interest top of mind."
To call Britt Strottman '00 a giant slayer is no exaggeration. For the past five years, Britt has represented the City of San Bruno in a case that aims to hold California's largest utility accountable for a deadly gas pipeline explosion and fire in 2010.
Britt's work has led to a record-setting $1.6 billion fine against Pacific Gas & Electric Company, a $70 million settlement to establish a nonprofit for the San Bruno community, the indictment of PG&E on criminal charges, claims of political corruption at the California Public Utilities Commission, and multiple state and federal investigations of PG&E and its regulator.
"When I first started working on behalf of the City of San Bruno, we had no templates. We had nothing to go on because this was a case that had never been dealt with before. It was very complex and involved all different types of laws," says Britt, a principal at Meyers Nave. "I felt prepared to take on the case though thanks to my experience as a deputy district attorney, which is an opportunity that I had because of USF. USF also gave me a well-rounded education and an interest and focus on public-interest law. The school taught me beyond just the book smarts, but also how to interact with others and to keep the public interest top of mind."
Image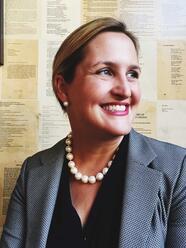 That focus on the public interest is what originally led her to USF. "I knew that I wanted to have a public interest law career and I knew from various alumni and friends and by looking at the course offerings at USF that USF was really committed to public interest law," she says.
At USF, Britt found a supportive environment, both among students and professors. When she struggled her first year, her professors helped guide her. "You walk in the doors at the law school and it just has a different feeling," she says. "There's a collaborative spirit to the school."
In the San Bruno case, Britt and a tiny team, which included just two others, were relentless in their pursuit of PG&E and its cozy relationship with its regulator, the CPUC. They ultimately showed that the explosion was preventable and that PG&E and the CPUC had been communicating behind closed doors about the fine and penalties.
That doggedness has earned Britt multiple honors, including being selected to the Daily Journal's list of the "Top 20 under 40" rising legal stars and earning a "Giant Slayer" award from The Recorder. She also was named to the Daily Journal's list of "Top 100 Women Lawyers" in California in 2014 and 2015.
Her utilities work goes beyond San Bruno. She was lead counsel for the City of San Carlos when the CPUC fined PG&E $14 million for misrepresentation about a gas line and she now represents the City of Carmel-by-the-Sea after a PG&E distribution line exploded.
Aspects of the San Bruno case are still ongoing, but Britt's work already is having lasting impact. It has changed California's utility regulatory landscape and helped awaken the nation to the potential risks posed by natural gas pipelines.
"If I have one hope for this case it would be that utilities everywhere spend time thinking about public safety and have that be their No. 1 priority instead of profits and lobbying behind closed doors for their own interest," Britt says. "If that had happened in San Bruno, this explosion wouldn't have happened."
I felt like the professors really cared about the students. And all the students were well-rounded and good people. You just walk in the doors at the law school and it has a different feeling. There's a collaborative spirit to the school."