Equipped to Lead and Succeed
Human Rights in Practice
The March 26 Marshall P. Madison Lecture, "Human Rights in the Global Economy," featured an in-depth conversation between Amol Mehra '09, the Freedom Fund's managing director of North America, and Professor Connie de la Vega.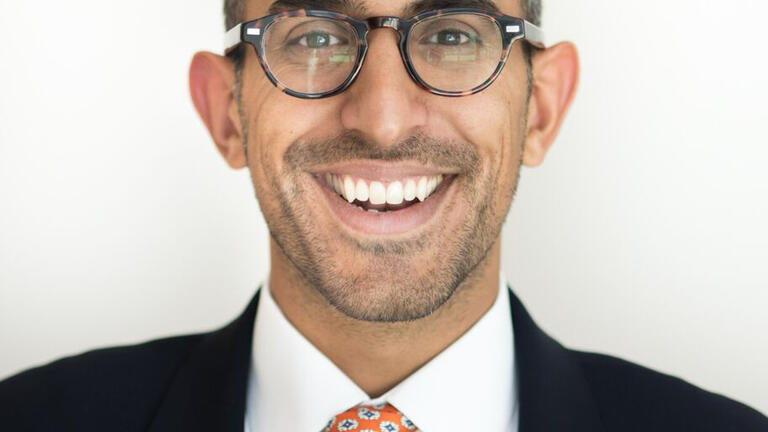 Professor de la Vega and her former student explored the challenges and opportunities of advancing human rights in a globalized world, such as corporations' influence on human rights practices and how law students can make a positive impact.
Mehra credits his participation in USF's Frank C. Newman International Human Rights Law Clinic as a driving force for change in his career and personal growth. Before joining the Freedom Fund, a global movement to end modern day slavery through collaborations with activists, governments, and those at risk of exploitation, he served as executive director of the International Corporate Accountability Roundtable, a human rights organization dedicated to pushing government to enforce rules over corporations to protect human rights. He has also served as a board member of Human Rights Advocates.
"As someone who looks at human rights in a number of fields, I think the issues of corporate accountability and business in human rights throw major challenges to the architecture of human rights," he said. "These issues are so complex and the power is so differentiated between the state and other actors. Traditional functions of government, like regulation and enforcement, are quickly pulled back when it comes to corporate activities."
Look at the system and if you think there's any inequality or injustice, you can change it. 
Mehra remembered that as a law student, he saw the law as "like the word of god, the gospel, the truth," but his work now revolves around recognizing the law as an interpretation of the status quo and considering how to revolutionize it in order to create a better world.
A passion for enacting change is a core value of USF School of Law, Mehra said. The law school and its alumni have accomplished incredible things with their careers focused on spreading and pushing the bounds of the law, from filing worker compensation claims to working for human rights foundations.
He described his corporate law professor, Reza Dibadj, as pushing him and his classmates to think, "Is this right? Should this be right?"
"To any aspiring lawyer I'd say: look at the system and if you think there's any inequality or injustice, you can change it. I think that's one of the most exciting things about the law," Mehra said.