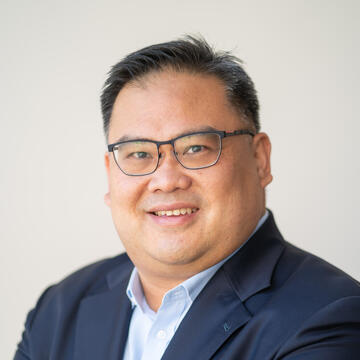 Jonathan Chu
Associate Professor and Co-Director of ABES
Program Director
Full-Time Faculty
Biography
Jonathan previously served at Golden Gate University School of Law as the Director of Bar Exam Services and the Director of Graduate Law Programs. He was a former grader for a national bar company and has tutored students and attorneys for over 16 years to pass the California bar exam. He has worked with associates and partners from top 25 law firms and Fortune 500 companies to successfully pass the bar exam.
Jonathan worked as a staff aide to Congressman Tom Lantos (SF/San Mateo) and served in liaison capacity with the US Department of State and US Department of Defense. He later worked with the White House under President Bill Clinton in their Advance Team. While in law school, Jonathan clerked for the US Department of Labor (Office of the Solicitor) and the US Department of Justice (Criminal Division).
Jonathan has practiced in the areas of real estate, taxation, business litigation, and sports and entertainment.
Education
LL.M, Taxation (with Honors), Golden Gate University School of Law
JD, Golden Gate University School of Law
BA, UC Berkeley
Awards & Distinctions
John Adler Distinguished Professor Award, USF School of Law, 2022 and 2023
USF Teaching Effectiveness Award, 2019-2020