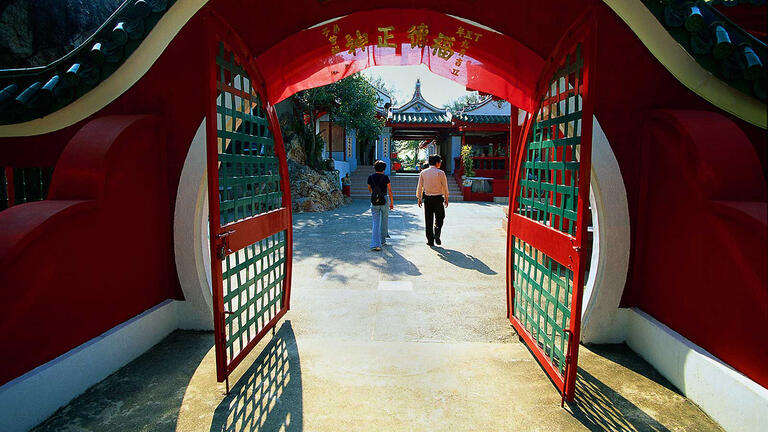 Advance your understanding of Asia. Explore the structures of Asian societies — histories, laws, economies, and governments — and also the religious, philosophical, artistic, and intellectual foundations for these structures.
Come study the relationship between natural and human-made environments. Explore USF's Jesuit commitment to social justice, ethics, and human rights. We offer a major, minor, and Philippine concentration, as well as a combined BA/BS with a master's degree in Asia Pacific Studies.
My professors encouraged us to use the city and the world as our classroom. I was an intern for former Assemblywoman Fiona Ma, serving as a liaison for the Asian Pacific Islander American community, and I was part of the Filipino American outreach team for Senator Yee's 2011 mayoral campaign."
James BinauhanAlumus
Explore the Hub for Asian Culture
The Bay Area is among the best places in the country to pursue Asian Studies. Our students frequently embark on field trips to Chinatown, Japantown, the Japanese arts and cultural center, the Asian Art Museum, Angel Island — the main point of entry for Asian immigrants in the early 20th century — and other places of Asian historical and cultural significance.
We also frequently partner with the Chinese Historical Society of America to give you opportunities to work with the Asian community. Work on immigration issues or help Chinese parents navigate our country's complicated school system.
Study Abroad
Studying abroad is a vital part of the Asian Studies major. While the classroom can be dynamic, interactive, and enriching, nothing compares to actually visiting the countries and societies you're learning about.
We partner with universities in India, Japan, China, Taiwan, and cities all across Southeast Asia to provide ample opportunities for you to experience the histories and cultures you're most passionate about. You may spend a summer, semester, or a full year overseas studying both language and culture.