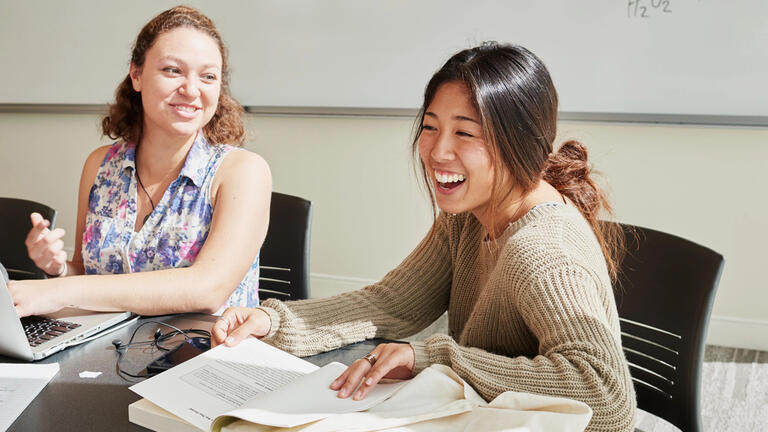 Psychology, BA
Program Overview
Designed for students who desire to learn the fundamentals of behavioral science within the context of a traditional liberal arts education. Students receive a comprehensive exposure to the foundations of psychological theory and application, and are introduced to laboratory and field research. It prepares students for a wide variety of professional and business careers, and provides the necessary foundation for graduate study in psychology or related disciplines (e.g., social work, counseling, law, education).
Mission Statement
The Bachelor of Arts in Psychology provides a foundation for traditional and nontraditional students who wish to become psychologists. It also prepares students to become lifelong learners by delivering analytical, quantitative, and problem-solving skills that lead to self-awareness, critical social/cultural engagement as well as employment in a variety of work settings.
Our Goals
To provide a curriculum that allows students to attain the skills and knowledge necessary for success in graduate study in psychology and related fields, as well as careers in various professions.
To foster an appreciation of Psychology as a scientific discipline by stimulating our students to respect and use critical thinking, skeptical inquiry, and a scientific approach to understanding human behavior and psychological processes.
To provide a curriculum that allows students to deeply examine the biological, cognitive, developmental, social, and cultural aspects of behavior and psychological processes.
To foster an appreciation of how psychological principles can be applied to enhance understanding of the whole person, as an individual and as a member of a community, society, and culture.
To create opportunities for students to engage collaboratively with faculty in creative scholarly work that can add to Psychology's body of knowledge and that can foster personal, academic and professional growth.
Dual Degree
The Dual Degree in Teacher Preparation (DDTP) program enrolls a substantial number of Psychology majors. The program is designed to enable students to earn a bachelor's degree, master's degree, and a Teaching Credential in an accelerated amount of time.
Dual Degree in Teacher Preparation (DDTP)
Honors Program
Provides more motivated and accomplished students with the research experience necessary for graduate education in psychology and other scientifically or professionally oriented fields.