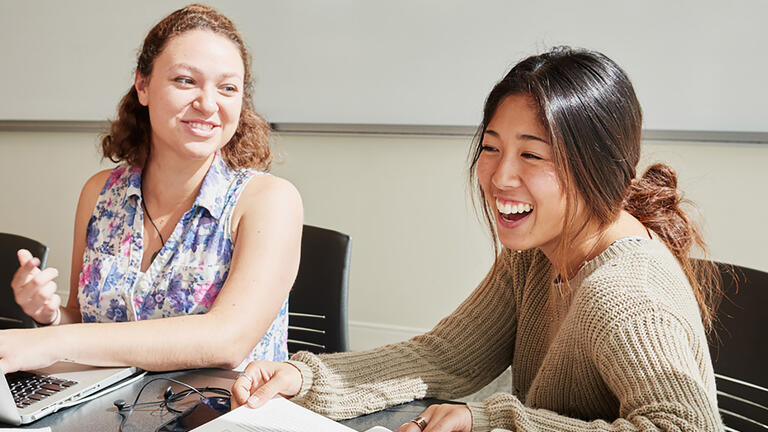 Our program's curriculum is designed around the foundations of psychological theory and application. By forming a broad understanding of psychology — from social, biological, clinical, cultural, developmental, and ethical points of view — students learn to respect the complexities of human behavior. A careful examination of behavioral science in the context of the liberal arts helps students form a comprehensive base for a wide variety of professions or to pursue a graduate degree in many fields of study, including psychology, law, education, and medicine.
Research Labs
Psychology majors gain hands-on experience through research courses or participate in faculty research labs as student assistants.
Practicum
This elective course provides an opportunity for community-engaged learning in a variety of community settings relevant to psychology (e.g., hospitals, mental health and residential treatment centers, skilled nursing facilities, school classrooms, homeless shelters, preschool and daycare centers, and locally based non-profit organizations). Each student serves in an agency and experiences the application of psychology in the real world. The community-engaged experience allows students to examine how course concepts and theories play out in a community setting, develop skills and commitments to participate effectively in civic life, and address community-identified priorities and needs to advance the public good.