John P. Fitzgibbons, S.J., is the Chancellor and Chief Mission Officer of the University of San Francisco. As Chancellor, he serves as a principal ambassador of the university to alumni, benefactors, and neighbors. As Chief Mission Officer, he coordinates and develops the university's Catholic mission and Jesuit identity for the USF Community and for the Society of Jesus.
Image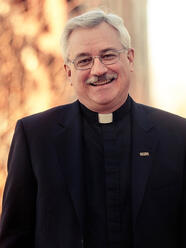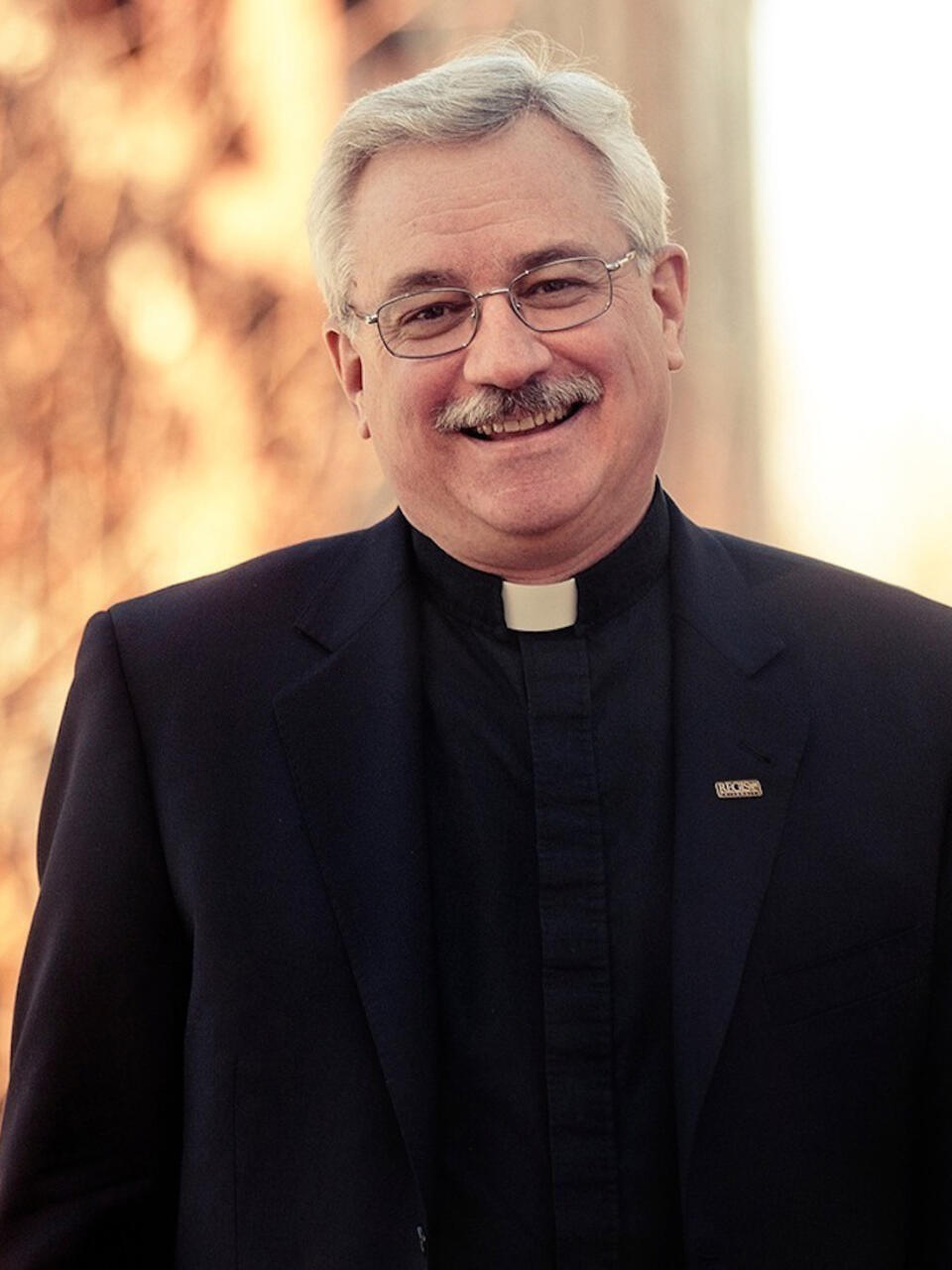 John entered the Upper Midwest Province of the Society of Jesus in 1973 and was ordained a priest in 1985. He holds a PhD in English from Loyola University Chicago; a Master of Sacred Theology in moral theology from the Jesuit School of Theology at Berkeley; a Master of Divinity from the Weston Jesuit School of Theology; an MA in English from the University of Chicago; and, a BA in philosophy and English from Saint Louis University.
Priestly ordination brought Fr. Fitzgibbons to a place of intense desire to be of "use" and not be deaf to the Lord's call. He has served in many capacities in whatever location he was also pursuing active research, especially in the relationship of religion and culture. He taught English at Marquette University from 1993-1996 and resided in the freshman dormitory as counselor and advisor. While teaching English at Creighton University from 1996 to 2001, he was Director of the Jesuit Humanities Program and served on the Executive Council of the College of Arts and Sciences.
From 2001 to 2006, John was appointed Director of Novices and then Superior at the Novitiate of the North American Martyrs in St. Paul, MN. He returned to University life when he served as the Vice President for Administration and Interim Dean of the College of Professional Studies here at USF from 2007-2009. From 2009-2012, he served as the Associate Provost for Faculty Development at Marquette. Prior to his current position at USF, Fr. Fitzgibbons served for ten years as the 24th President of Regis University in Denver, CO.
John considers God's gift of a life in ministry as a steady series of wonderful surprises for the last fifty years. He is thrilled to be serving as our Chancellor and Chief Mission Officer.