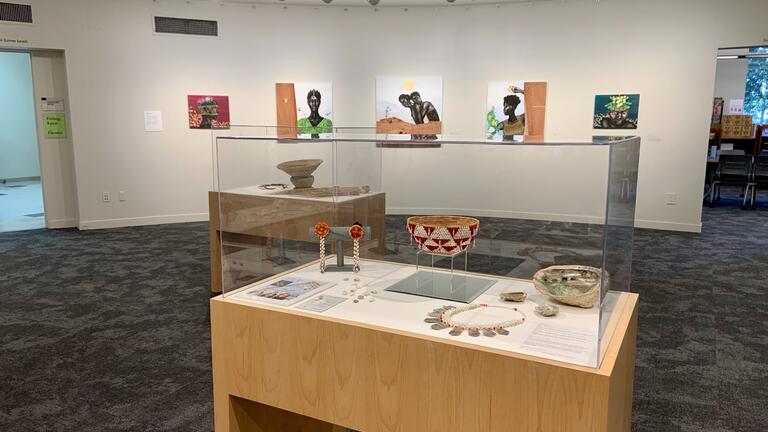 THACHER GALLERY
Land Acknowledgement & Equity Pledge
The Thacher Gallery at the University of San Francisco sits on the unceded land of the Ramaytush-speaking people of the Yelamu tribe, one of approximately fifty independent nations now referred to as Ohlone. We acknowledge the rich cultural heritage that has survived colonization and genocide, and honor Ohlone artists – past, present, and future.
The Ohlone people are still here, working for their right to remain and evolve in the place we consider San Francisco. In recognition that we all benefit from this land, we encourage you to: learn about the Indigenous communities in the spaces you occupy; acknowledge the difficult truths of our shared histories and the ways in which these continue to shape our lives; inform yourself about current land issues and become a steward of these cultures and ecologies; and center and amplify Indigenous voices in these spaces.
As members of the academic museum community, the staff at the Thacher Gallery recognizes our place of privilege and the corresponding responsibility to foster equity and justice in presenting arts and cultural programs.
Glori Simmons (currently residing on unceded Huchiun Ohlone land)
Victoria Farlow (currently residing on unceded Ramaytush Ohlone land)
Our land acknowledgement has been adapted from one written by a fellow guest in Ohlone territory: Calina Lawrence ('16, USF), Suquamish Nation