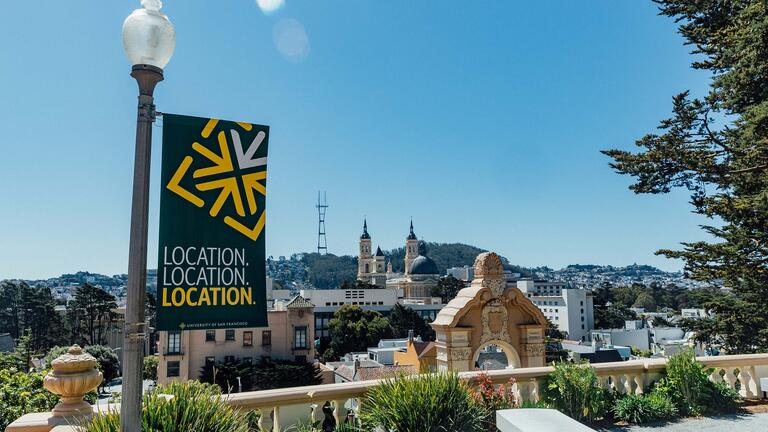 LIFE AT USF
Patrol and Dispatch Services
Our Patrol Division and Dispatch Communications Center operate 24 hours a day, seven days a week. We respond to all reports of accidents, crimes, suspicious persons, and hazards on and around the 55-acre hilltop campus.
An on-campus radio communication system links all Patrol and Community Service Officers with the Dispatch Communications Center.
Dispatchers receive, record, and dispatch general and emergency information. They are responsible for maintaining effective and efficient communications between dispatch, campus patrol officers in the field, outside emergency and law enforcement agencies, and the public.
Reporting Crimes and Emergencies
If you experience or witness an on-campus incident, we encourage you to report it to Public Safety by calling (415) 422-2911. San Francisco emergency services (police, fire, EMS) can be reached by calling 911.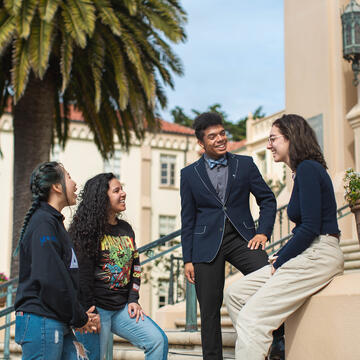 Campus Emergency Phones
Direct-dial emergency phones are located outside campus buildings, in most parking lots, and all multi-level parking garages. These phones are housed in yellow boxes and are labeled with red and white signs. Several phones are also accompanied by steady burning blue lights.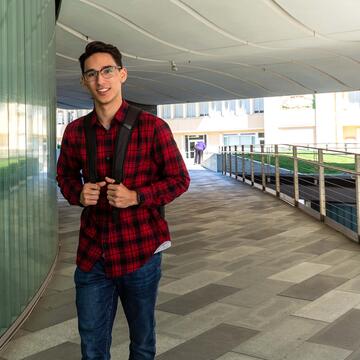 Safety Escort
Uniformed Public Safety Officers also assist in providing safety escorts when the USF Shuttle is not in service. The service is intended to give you a safe means of transportation when no other form is available.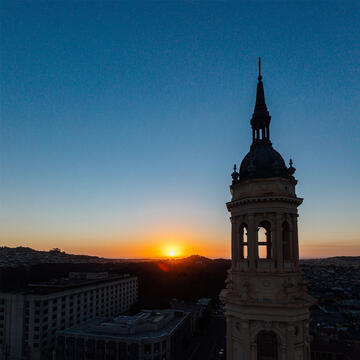 Incident Reports
Incident reports filed by Public Safety Officers are confidential and can be released only by court order. Confirmation of an incident can be released to victims upon request. The department will investigate and notify the Director of Student Conduct and Dean of Students (in writing) of violations of university regulations and crimes involving students. Certain incidents or crimes may require the notification of outside law enforcement agencies. In these cases, all efforts to maintain victim/reportee confidentiality will be made.
Importance of Reporting
By reporting crimes directly to the Department of Public Safety, these will be included in the daily crime log and annual clery report. The Department of Public Safety will then be able to issue timely warnings and appropriate bulletins. 
Confidentiality
When reporting a crime or suspicious circumstance, you need not state your name or the name of victims, witnesses, et cetera. Incident reports filed by Public Safety Officers are confidential and can be released only by court order. Confirmation of incident reports may be requested by completing the record request form. All completed forms should be submitted to the Public Safety Administrative office. Processing takes a minimum of five business days.