The Report
This report is prepared by the Department of Public Safety, which is responsible for ensuring the safety and security of the USF community from all hazards, including crime. Browse the Annual Security and Fire Safety Report, containing information for the 2022-23 academic year. The report also includes crime statistics spanning the years 2019, 2020, and 2021.
We present this report in compliance with the Jeanne Clery Disclosure of Campus Security Policy and Crime Statistics Act (Clery Act), the Higher Education Opportunity Act (HEOA), and the Violence Against Women Reauthorization Act of 2013 (VAWA). This report will provide you with information on safety and security at each of the USF locations: Hilltop, Downtown, Pleasanton, Sacramento, South Bay, Santa Rosa, and Orange County. If you would like a printed copy of the report, contact us, and we will gladly provide you one. If you need an alternate accessible version of the report, please call us at (415) 422-4222.
Annual Security and Fire Safety Report View Accessible Version of Report
Daily Crime and Fire Log
All incidents on and around campus reported to the Department of Public Safety are summarized and recorded.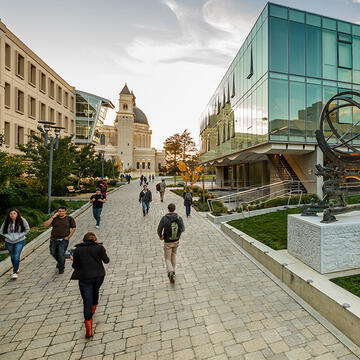 Timely Warnings
In the event that a situation arises, either on or off campus, that constitutes an ongoing or continuing threat, a campus-wide, timely warning will be issued. The warning will be issued through the USF email system to students, faculty, and staff.
View Bulletin of Issued Warnings From 2013 to the Present
Anyone with information warranting a timely warning should report the circumstances to the Department of Public Safety at (415) 422-4201.