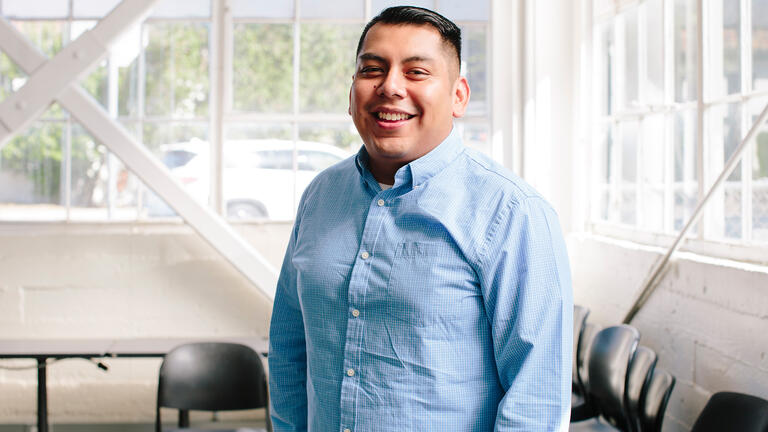 ORANGE COUNTY CAMPUS
Facilities
USF's Orange County Campus features newly renovated, first-rate classrooms equipped with integrated networking, A/V equipment, and wireless Internet, as well as large ceiling-recessed screens and ceiling-mounted projectors. The classroom architecture, equipment, and furniture are designed to facilitate student learning and accommodate diverse learning pedagogies.
Image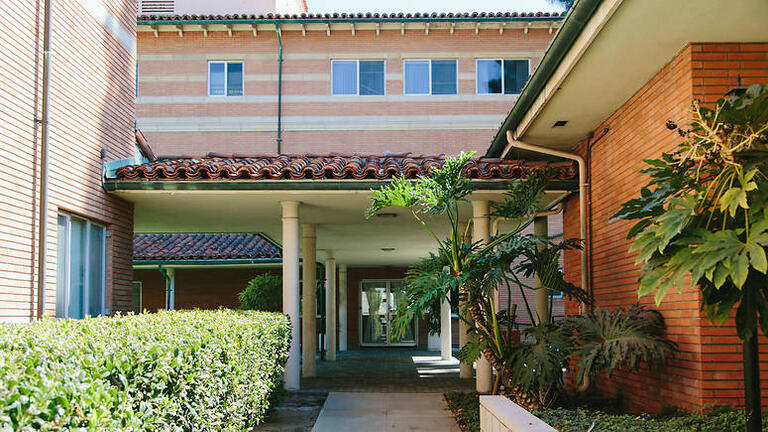 Skills and Simulations Classroom
Our campus also features a state-of-the-art skills and simulations classroom for our nursing students. This is divided into the main skills lab and simulation room (with high fidelity mannequins), a control room, and a debriefing room.
Workroom
A workroom is open for student use and is equipped with a multifunctional device with print, scan, copy and fax capabilities; paper shredder, paper cutter, and other various office supplies.
Common Areas
A Learning Commons is open for all students to use for studying, working on group projects, and more. The Learning Commons is equipped with a ceiling-mounted projector and Apple TV, projection screen, white boards, TV with cable television, and charging stations for electronic devices.
The Student Lounge is equipped with snack and beverage vending machines, refrigerator, microwaves, sink, coffee makers, and seating.
Two conference rooms are open for student use when available. Each is equipped with conference style seating and smartroom technology.
There are also two water fountain/water dispenser stations available for use (one on each floor of the College Building).
Parking
Parking at the Orange County Campus is ample and free of charge. 
Student Access Hours
Administrative hours are Monday through Friday from 9 a.m. to 6 p.m. Students may also access the Orange County Campus during the following days and times:
Monday: 6:30 a.m.–10:30 p.m.
Tuesday: 6:30 a.m.–10:30 p.m.
Wednesday: 6:30 a.m.–10:30 p.m.
Thursday: 6:30 a.m.–10:30 p.m.
Friday: 6:30 a.m.–10:30 p.m.
Saturday: 7:30 a.m.–6 p.m.
Sunday: Access with faculty/staff present only
Student access hours are extended as needed during mid-term/finals.