Equipped to Lead and Succeed
New Grads Get to Work
These five members of the Class of 2023 are launching their careers right after graduation. Here's what they'll be doing.
Image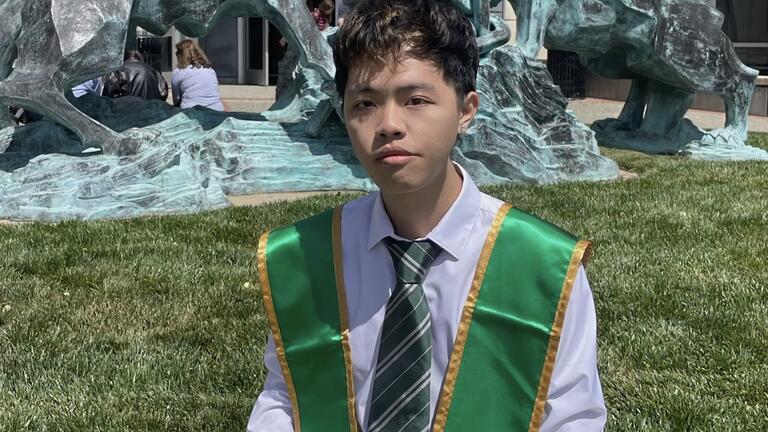 Dion Feng, BS Computer Science
"I'm going to be a software engineer at Walmart. When coding, I feel like I'm creating something meaningful, and I'm excited to use my skills to address real-world issues and make a positive impact.
"I am incredibly grateful for the support and guidance I received at USF. The computer science department's comprehensive courses equipped me with the necessary skills. Faculty — especially David Brizan — and students provided assistance and companionship that exceeded my expectations.
"My career advice: Remember that sometimes opportunities may find you first, so it's essential to maintain a visible presence in the job market."
Kendall Johnson, BS Economics, Environmental Studies
Image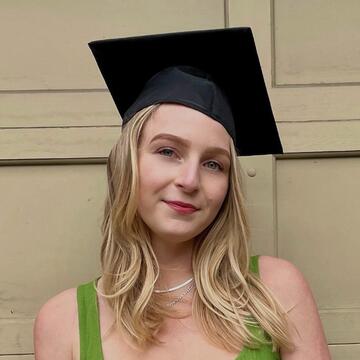 "Since last summer, I've been interning for the Environmental Protection Agency in the enforcement and compliance assurance division in San Francisco. Thanks to their program that helps students convert their internship into a full-time job, I'm going to be a full-time program analyst. I'll be the toxic release inventory regional coordinator, division lead on climate change, and support various data and mapping projects.
"If there's anything I've learned at USF, it's that my voice matters, and to use my voice relentlessly to advocate for the issues I care about. I owe a special thanks to USF faculty Mike Jonas and David Silver for advocating for me and giving me the confidence to pursue my interests.
"My career advice: Don't worry so much about what exact job you want or perfecting your resume. Instead, follow your passions and interests, get involved in them, and take advantage of the opportunities that present themselves."
DJ Singleton, BSBA Finance
Image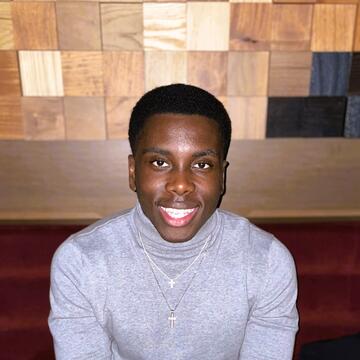 "My passion lies in the growth of small businesses, especially ones from my community and underrepresented communities, and many small businesses start with private equity. During a summer internship in private equity, many of the people I worked with encouraged me to start out in investment banking, like they did.
"Recruiting for most finance internships starts far in advance, so it's best to be prepared. After many applications and a lot of networking, I got an internship at JP Morgan Chase last summer. After my internship, they offered me a full-time position as an investment banking analyst when I graduate.
"My career advice: Network as much as possible. You never know what relationship will benefit you down the line. People will genuinely want to help you, and if they can't, they'll point you to someone who can."
Image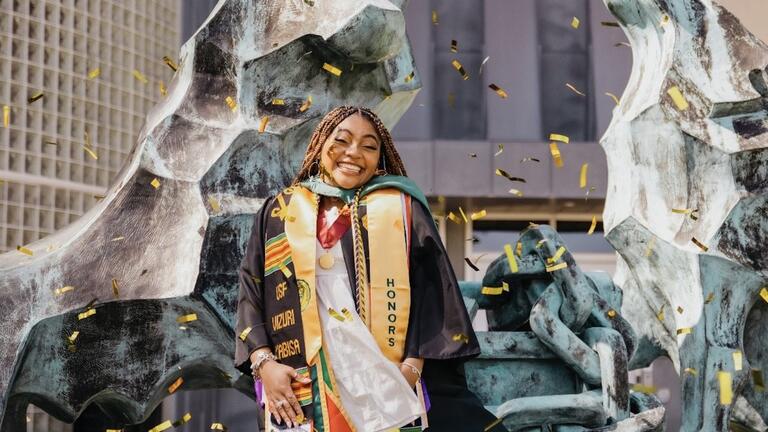 Metyia Phillips, BA Politics
"I want to fight for change and equity within my community from a legal level. I'll be attending law school at UC Berkeley this fall and aspire to work in public interest and civil rights law, hopefully at a nonprofit.
"USF gave me a lot of experiential learning opportunities through the Leo T. McCarthy Center for Public Service and the Common Good. I was also supported by a lot of great professors who wrote letters of recommendation for me and pushed me to follow my dreams and apply for law school.
"My career advice: No experience is 'bad' experience. Everything will help you figure out what you want to do and not do with your life."
Image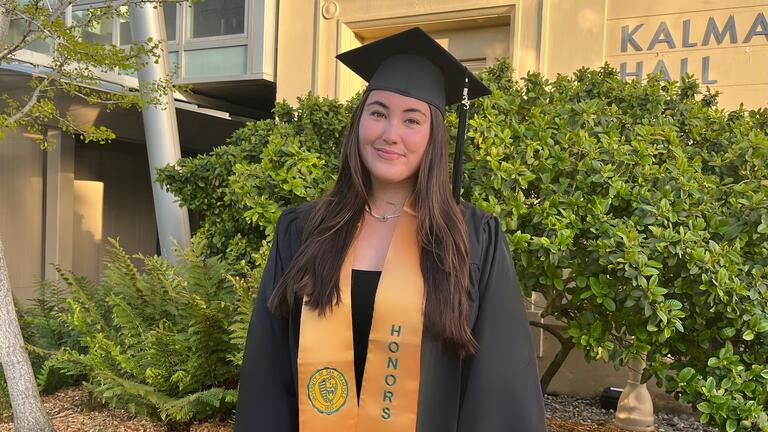 Sadie Mills, BSBA Marketing, Entrepreneurship & Innovation
"I'm passionate about serving people but I'm also a business major, and I wasn't sure how to combine the two until my Consumer Behavior course with Sweta Thota. When the head of KNow Research, Katrina Noelle, visited as a guest speaker, it all clicked for me.
"Every time a guest speaker came to one of my classes, I'd connect with them on LinkedIn to thank them and ask them a few questions. After Katrina spoke, I reached out to her on LinkedIn, and that started a conversation that led to me helping her with a project, getting hired part-time, and now becoming a full-time research assistant after I graduate.
"My career advice: Reach out to guest speakers and other people on LinkedIn. Even if their path isn't one you want to pursue, learn about it. Make connections however you can, because you never know where they'll lead."