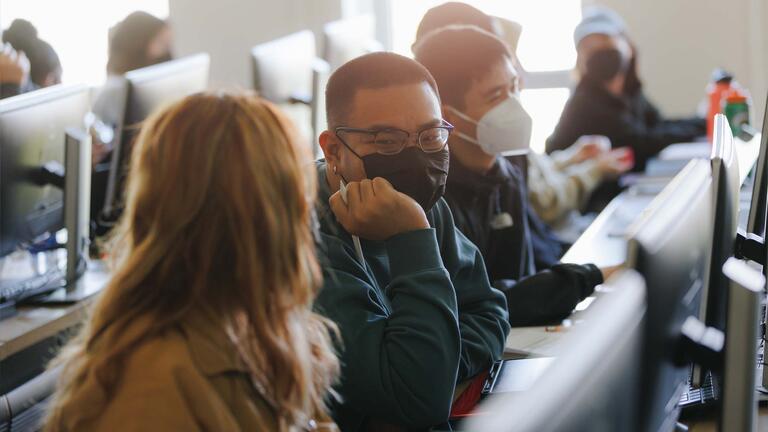 Create software that matters where tech happens. Learn the hows and whys of computer science in small groups in lecture-lab classrooms. Roll up your sleeves and explore your options in computer science.
Learn at the Source
Explore internships with established companies like Amazon, Google, and Salesforce — or with bootstrapped startups looking to make their mark. Thanks to the faculty and alumni you'll work with, you'll connect with tech innovators across the spectrum.
Contribute to Discovery
Explore data visualization, computer security,  home energy management systems — join our faculty as they research ways to make our world work better.
Apply What You Know
In your capstone project at the end of the program, you put your studies to work. You'll spend 15 weeks working with a team on real-world projects with Bay Area tech companies, and you'll make industry contacts that could be invaluable as you graduate.
Make Human-Computer Interaction Happen
Brain-computer interfaces, physiological and affective computing, cognitive and social psychology: you'll use all of these as you build models of user state using machine learning in our new lab.
Share What You Know
Join professors and teach tech. Projects like AppInventor.org, Girl Tech Power, and the Google-funded program Computer Science for San Francisco need what you know — work with us to empower anyone who wants to succeed in today's digital world.
Harney Science Center 402
Hours
Mon-Fri
8:30a.m. - 4:30p.m.