Campus Life
How I Made My Way in San Francisco
First-year student shares tips on how to find your people and your place at USF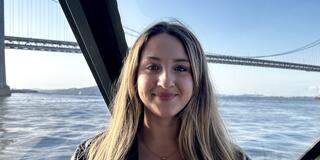 I'm writing from my residence hall at the University of San Francisco, and it's a beautiful day! From my window I can see the bay and the Oakland hills beyond. I know leaving home for a new city can be daunting, so I wanted to give you some tips from what I learned in my first year at USF.
Number one (and the most important): say yes to almost everything! One of the greatest cities in the world is just a few steps from your door, and whatever you want to do, you can count on San Francisco to have it. A quick bus ride takes you to the ocean, or you can walk around Golden Gate Park and see the Conservatory of Flowers or maybe a free concert if you're lucky.
One of the best things about the location of USF is the transit system. My favorite bus is just one block from campus. It takes you on a winding road through the Presidio park in the middle of a eucalyptus glade, then drops you off in the Marina neighborhood. From there I love to explore the waterfront, see the Golden Gate Bridge, and stop by the food truck park on Fridays at Fort Mason.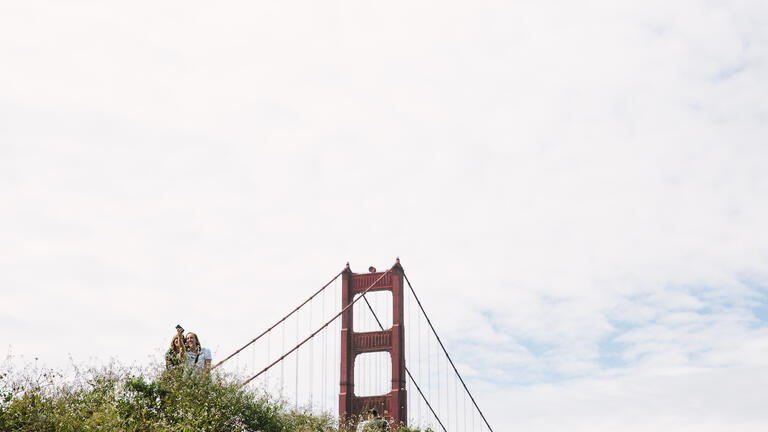 If you get tired of the city, hop on the ferry and explore Angel Island just off the shore of Sausalito. Last month I hiked around the island and saw coyotes, hawks, and a view of San Francisco that took in the Bay Bridge, the whole city, the Golden Gate Bridge, and Marin County beyond.
Second, keep an open mind about who you will meet. I have bumped into people in elevators and became friends and met friends through projects in classes and in the library. One of my best friends I met from sitting at her table in the cafeteria on the first day of orientation!
Be patient. Finding your people may take some time, and activities like clubs or sports teams have helped me branch out. One of my closest friends I met through my sorority here.
The transition from high school to college can be a lot to handle — especially the homework! But don't worry; your professors want to help. They hold office hours where you can pop in and figure out an equation or the end of your paper, because they really do want you to succeed here.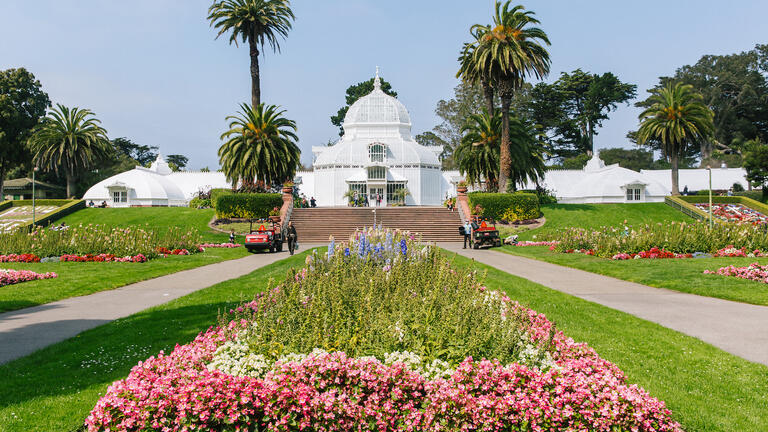 In my first semester, I was really struggling with a research paper I was writing for my rhetoric class. I met with my professor over Zoom and she explained to me what I didn't understand from her lecture and helped me get back on track.
If you ever get worried about fitting in or finding your feet, just remember that everyone else here is in your shoes. Everyone is starting fresh. I've met people from all over the country and all over the world. We get along because of our differences as well as our similarities. Most of the people I've met at USF have been genuinely interested in getting to know me and form a relationship.
It's a blast going to USF. I can't wait to meet you when you arrive in the fall.