Campus Life
What We Can Learn From COVID-19
Faculty panel engages the USF community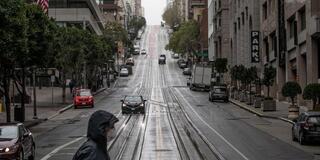 Campus may be closed, but learning continues.
Last week, in an online panel discussion on coronavirus, Assistant Professor Sangman Kim discussed scientific literacy, Professor Barbara Sattler talked about health care funding, and Associate Professor Marie-Claude Couture explained the need for more testing.
Understand the Science
The public needs a higher level of scientific literacy, said Kim, an immunologist who teaches biology. This could prevent the spread of misinformation or unsubstantiated claims.
One such claim is that a vaccine will be ready by November. While it's true that companies are racing to create a vaccine, said Kim, experts say a vaccine won't be ready for 18 months. Most vaccines take more than a decade to develop.
Kim teaches his students strategies to communicate and understand science.
"One thing that I want us to be able to do is to take [claims from news sources and social media] and go back to the scientific source … and make decisions based on actual scientific data," Kim said.
Don't Forget Other Crises
While the pandemic is a public health crisis, so are homelessness, food insecurity, opioid addiction, poverty, isolation, and climate change, said Sattler, a registered nurse and environmental health expert who teaches in USF's Master of Public Health program. And those issues have not disappeared.
In fact, the pandemic is having a "multiplier effect" on many of these concurrent crises, which the public health system has been struggling to contain, she said.
"Our public health system has been horribly underfunded because until there's a disaster, people don't think about the need for public health systems," said Sattler. "We have a disaster now — we have an opportunity now to help our politicians understand … the need for public health to be funded in a way that is going to keep us healthy now, and for future disasters, whether they're infectious disasters, climate-change-related disasters, or others."
Expand Testing
The trajectory of the epidemic here is worse than in countries like Italy and China, said Couture, who teaches epidemiology, data analysis, and research methods in several School of Nursing and Health Professions programs.
The first public health strategy to reduce an epidemic is containment, which includes isolating the sick and tracing their contacts, Couture said. However, because the United States has been slow in testing and containment, the country is now in the mitigation stage, which means minimizing the number of people who are sick at the same time in order to not overwhelm the health care system.
It's vital that the U.S. expands its testing capabilities to reach people who are asymptomatic, said Couture, and possibly even to test people retroactively to see whether they had the disease in the past. That data will help epidemiologists better understand the outbreak and control it.