Taylor Smalls '16
Painter
Image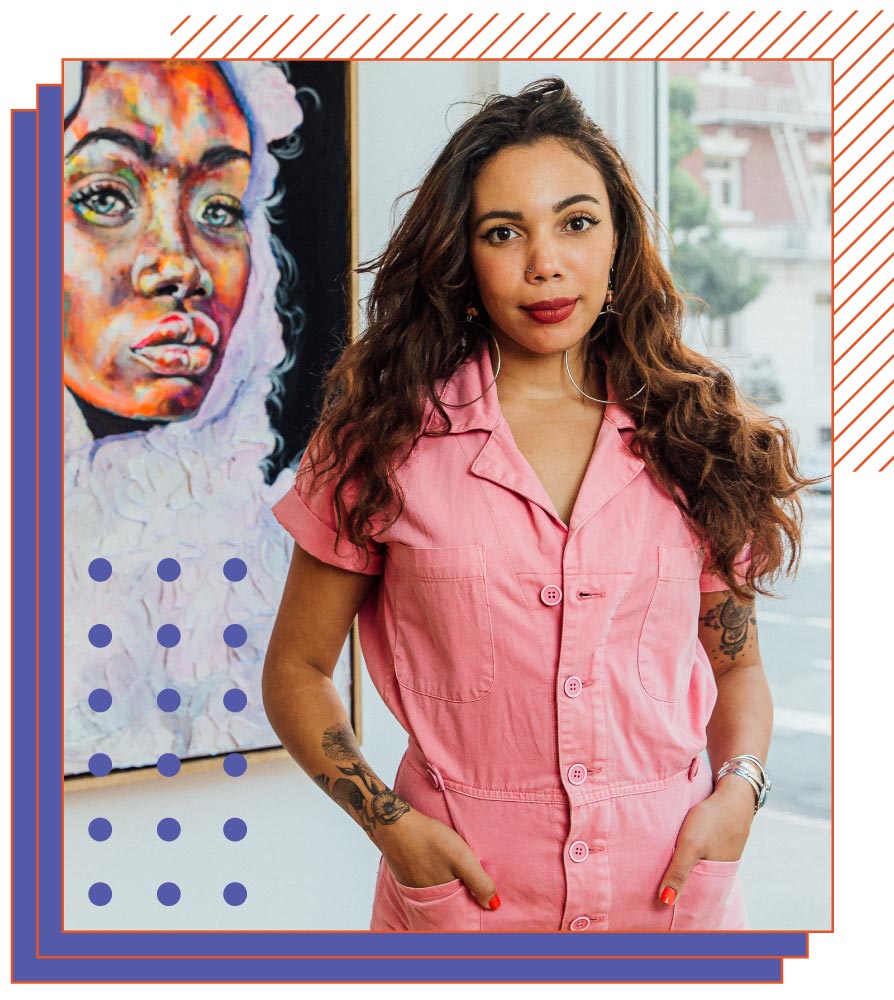 Oprah owns one of her paintings. So does Tarell McCraney, who wrote the screenplay for Moonlight. Isaiah Johnson, an actor who portrayed George Washington in Hamilton, has one, too.
"My mom says that I lead an enchanted life, and sometimes I believe her when things start to line up that way," Taylor Smalls says.
But those who know Smalls, like USF Professor Steven Doctors, say it is her talent and drive — and her decision to focus on portraits of women of color — that have set her on the path to success.
Smalls is a palette knife painter, like Camille Pissarro and Marc Chagall. She discovered the technique in high school, figuring she could paint much faster if she could work with lots of paint and a knife.
She also decided that she wanted to do large-scale portraits. Her canvases — 3 feet by 6 feet in some cases — are thick with vivid, heavily pigmented acrylic paints, their texture made possible by using the palette knife instead of a paintbrush.
The women Smalls portrays are of all ages, shapes, and shades. They are women you might see at a café or a park or a party in the Bay Area. They inspire her as she works in her Oakland studio.
"Female faces are so much easier for me to paint rather than male faces," she says. "Specifically, women of color."
Image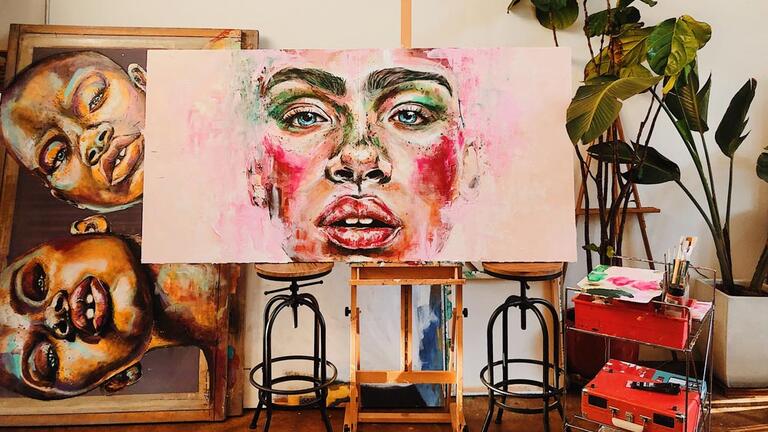 Her first big break came when she was working at Manny's, a café and arts space on 16th Street in San Francisco. She was invited to display her paintings at Manny's, and she had 10 pieces ready to hang on the walls.
A producer shooting a short commercial that would run during the NBA playoffs happened to be walking past Manny's and saw one of Smalls' paintings.
"I ended up being the featured artist in that commercial," she says. "It helps to be in a city where there are a lot of eyes, a lot of exposure."
Now Smalls hosts solo exhibitions like "She and I, Them and Us" at Glass Rice gallery in San Francisco earlier this year. The architecture and community design major does design work, too, so she can support herself without relying on the sales of her paintings alone.
And while she sometimes believes her life is enchanted, as her mother says, Smalls says it's important to keep an open mind and be ready for the unexpected.
"A lot of my success in the art world has been because I am always open to the next possibility."