Alyssa Nakken MA '15
Assistant Coach, San Francisco Giants
Image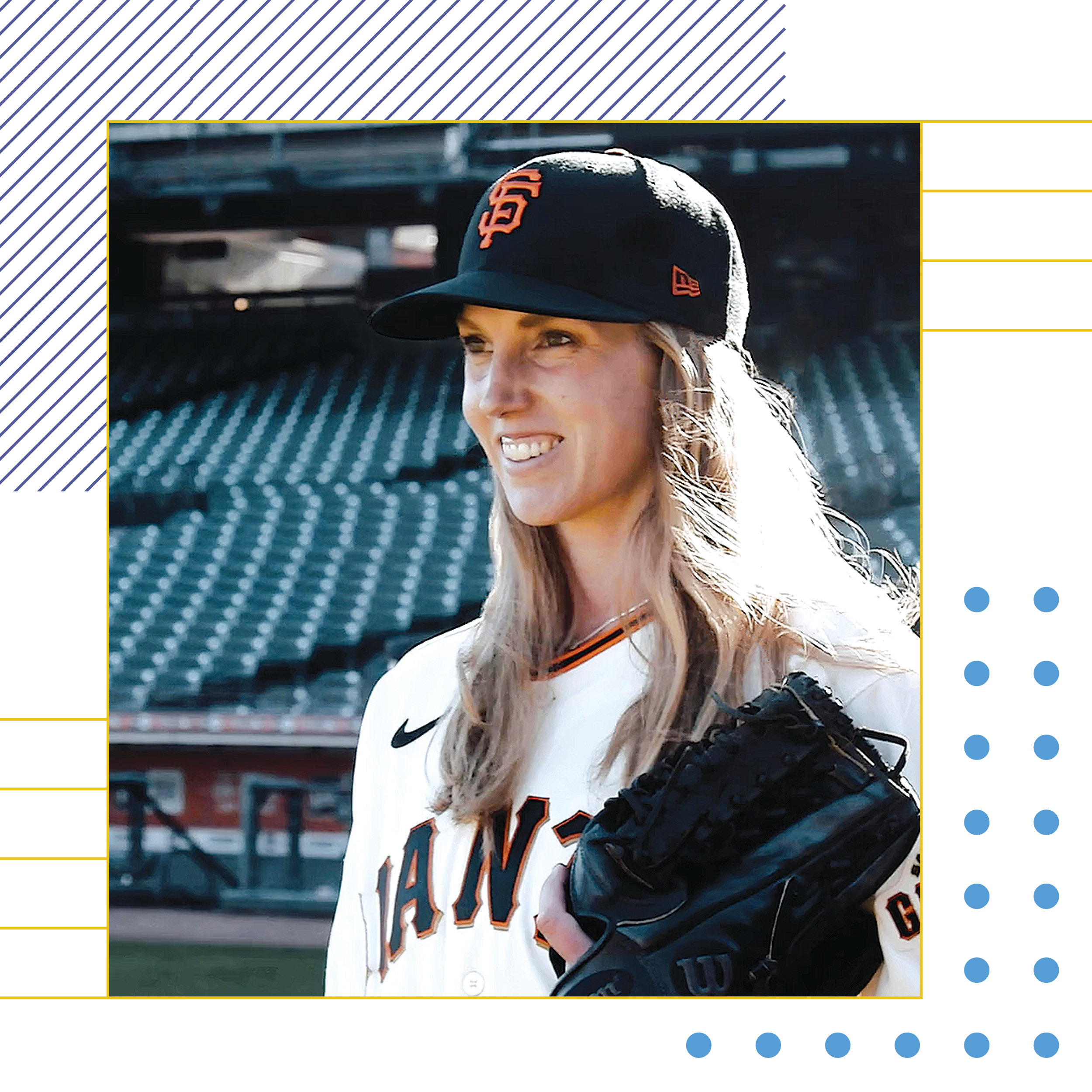 When Alyssa Nakken became the first woman to work as a full-time coach in Major League Baseball, the league directed its 30 teams to create locker-room space for women.
"The other women from the other teams, whether they were analysts, strength coaches, or others, would come to me and just say, 'Thank you. I now don't have to put my clothes under a table in a corner and try and find a space to change,'" Nakken says.
"I think that was a big improvement, but it also shows just how far we have to go. I mean, come on, it's 2021. We're just now finding spaces for females to put on their uniforms to go to work?"
Nakken, a graduate of USF's sport management program, worked as an intern and staffer at the Giants. When Gabe Kapler was hired as manager in 2019 and was putting together his staff, he looked for candidates from diverse backgrounds. He hired Nakken in 2020.
Image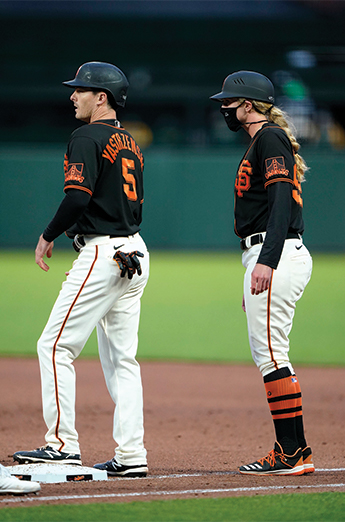 How have the players reacted?
"It's been overwhelmingly positive. Quite honestly, the response hasn't been anything too drastic from the players. They really just see me as another coach, just another person in the clubhouse," Nakken says.
Nakken says her favorite coach is Nino Giarratano, USF's baseball coach.
"Coach G at USF has built this amazing culture within the baseball department," she says. "He's the type of coach who you're ready to run through a wall for him. He doesn't shy away from vulnerability, and he allows those around him to show vulnerability."
Other women who work in baseball have applauded Nakken's rise to assistant coach. Jean Afterman JD '91, assistant general manager of the New York Yankees, says Nakken is a role model.
Little girls, teenage girls, young women — they need to physically see women in these positions," Afterman says. "And that's why Alyssa being in a major league dugout is so important because little girls — and little boys — can see women in these positions."
"Little girls, teenage girls, young women — they need to physically see women in these positions," Afterman says. "And that's why Alyssa being in a major league dugout is so important because little girls — and little boys — can see women in these positions."